For years, running back Emmitt Smith wore down opposing defenses as he helped the Dallas Cowboys win three Super Bowls in the '90s. Over 15 seasons in the NFL, the Hall of Fame running back churned out a total 18,355 rushing yards, ending his career as the league's all-time leading rusher. A record that still holds true today. The star running back ran behind a powerful offensive line that helped obliterate the opponent, so he knows the importance of working together for a common goal. Back then, it was Lombardi trophies and historical milestones, but now Smith sets his sights on eradicating a different opposition - the coronavirus.
Last week, Smith joined forces with First Lady Jill Biden to urge residents of Texas to get vaccinated as they toured a vaccine site at Emmett J. Conrad High School in Dallas.
In his purple suit, Smith addressed the football players of Conrad High with this message...
"This is serious. We're getting to the third and fourth quarter. So you know you must not stop, you must not quit, you must continue to press on. That goes for each and every American. Stand up for the person to your right and to your left."
Smith stressed the importance of not just keeping yourself safe, but how getting vaccinated also helps keep others around you safe as well, and how sharing this sentiment is extremely valuable in eliminating the spread of COVID-19.
"You really truly are protecting someone else when you protect yourself," Smith added. "It's up to someone else now to do what you just did so they can protect the next person."
President Joe Biden set a goal of 70 percent of Americans adults to be vaccinated by July 4th, but currently this country only sits at 54.9 percent according to data provided by the Centers for Disease Control and Prevention (CDC). This equates to 157.3 million people in the United States who have been fully vaccinated.
The state of Texas is a little behind as only 49.96 percent are vaccinated, but hopefully with additional encouragement these numbers can rise. It has become challenging to get younger Americans vaccinated as many of them don't see it as being a real threat to their health. However, with the Delta variant starting to spread more across the United States, it becomes even more imperative for individuals to receive the vaccine.
The decision to get vaccinated is a personal choice and some players have openly expressed that they have no intention of getting the shot. A couple weeks ago, we wrote about how Cole Beasley would just as soon retire before being forced to become vaccinated. That's certainly one way to go about it, but if his country is to make strong strides in getting things back to normal, then it's going to take more encouraging, and less resisting.
Currently, more than 50 percent of the league's players have been vaccinated, but the league continues to work diligently to increase those numbers, even to the point of the NFL Players Association dangling a carrot of relaxed protocols for individuals who have received the shot. There is no hard rule that requires players to be vaccinated, and teams cannot cut players based on their vaccinated status. So, while the end goal is to keep everyone safe and get fans back in the stands, the path in getting there can be tricky.
Half of the teams in the league have at least 50 of their 90 players vaccinated, with three teams having at least 70 players vaccinated. Teams like the Arizona Cardinals, Indianapolis Colts, Jacksonville Jaguars, and Los Angeles Chargers are still struggling to get their numbers up. Coaches are persuaded a little more by requiring them to be vaccinated if they are to work in a close proximity to their players.
Last month, NFL Commisioner Roger Goodell discussed some of their revised protocols that offered different privileges for those who were vaccinated in comparision to those who weren't. This is what he had to say...
"We do think that players and all personnel are safer if they're vaccinated. I think that's true throughout our country and throughout our world. I don't know of a single medical source that's respected that doesn't believe that and doesn't believe that vaccines not only work and [are] effective, but that they're also safe."
It's going to take a collaborate effort by many people to get this country back to a safe state. It's nice to see Smith being a voice of reason and use his influence to get others to come aboard. That's a Hall of Fame move in my book.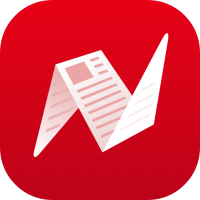 This is original content from NewsBreak's Creator Program. Join today to publish and share your own content.