In a couple months, the Dallas Cowboys will have some challenging decisions to make as they round out their 53-man roster. Most of those decisions will be made based on talent; however, there will be some strategy involved as they attempt to hold on to young players who may not be quite ready for NFL action. Young players who are still a ways away may be released during final roster cuts, but then signed to the practice squad as teams look to develop them for the future.
Currently, the NFL allows each team to keep 12 players on their practice squad; however, there are rules that must be followed. Here is a chart to help understand what players are eligible and how many each team is allowed to keep from each group:
The important thing to gather from this is that teams have to be judicious about the players they hang on to as there are limits on how many of the more experienced players are allowed to be retained. That means at least eight players are going to come from the green group. Most of that group will consist of late round draft picks, undrafted free agents, or even eligible players released from other teams. It's also possible that some of last year's players who made the team could fall into this group if they weren't active enough. Today, we're going to take a look at three such players and explain how they could be destined to the practice squad in 2021.
Ben DiNucci
Practice squad eligibility: No restrictions (only active three games last year)
When the Cowboys selected the James Madison quarterback with their seventh-round pick last year, he was simply a development project. Little did they know that they would have to call on "Da Nooch" sooner versus later after both starting quarterback Dak Prescott and backup Andy Dalton got hurt. DiNucci was only active for three games, and he saw action in all three. First, he took three snaps at the end of a 38-10 blowout loss to the Arizona Cardinals. The very next week against Washington, he entered the game midway through the third-quarter after Dalton suffered a concussion. Despite playing 12 offensive snaps and trailing by a lot, DiNucci only attempted three passes. With Dalton still out, DiNucci got the start the following week agasint the Philadelphia Eagles. It was a disaster for the rookie. He was 21/40 for just 180 yards. Even though the Cowboys defense took the ball away four times and held the Eagles to only 222 total yards, Dallas still came away empty because DiNucci couldn't move the offense.
While we shouldn't throw dirt on DiNucci's NFL career just yet, things certainly don't look all that great at this point. Garrett Gilbert should come away with the backup job this season, pushing DiNucci to third string at best. Cutting DiNucci and signing him to the practice squad seems like the right move so he can continue to develop while leaving an extra roster spot available for someone else.
Bradlee Anae
Practice squad eligibility: No restrictions (only active seven games last year)
The Utah edge rusher saw his draft stock plummet after not testing well at last year's NFL scouting combine, so when the Cowboys were able to snag Anae as late as the fifth round, he looked like a tremendous value pick. Last season, Anae played sparingly. He was primarily used for special teams and only logged a total of six defensive snaps across seven games. Once Randy Gregory returned from his suspension, the team decided to just put Anae on the shelf as he was declared inactive in nine of the final 10 games of the year.
The same people who loved this pick a year ago are holding their breath that Anae will finally get an opportunity this season. While the Cowboys don't have a lot of quality talent at defensive end, Anae could still find himself on the outside looking in. Gregory projects to start opposite DeMarcus Lawrence, but the team also brought in a couple new guys in free agent Tarell Basham and rookie draft pick Chauncey Golston. Not to mention, they also have Dorance Armstrong who has a lot more experience than Anae.
If the Cowboys don't feel like Anae has a shot to legitimately challenge others for reps, then they may try to sneak him on the practice squad as his limited action makes him eligible with no restrictions.
Reggie Robinson II
Practice squad eligibility: No restrictions (only active five games last year)
The Cowboys liked the physical traits of Tulsa cornerback Reggie Robinson enough to make him their fourth round selection last year. His size, length, and ball skills made him a nice fit for what the team was looking for in their secondary. However, while he was a corner in college, the Cowboys moved him to safety as a development piece for the future. Robinson was inactive for the first 11 games of the season, and when he did finally suit up, he didn't log a single snap on defense. All his playing time came on special teams.
With new defensive coaches comes another idea as to how they want to use Robinson as he's being converted back to cornerback. The Cowboys just drafted three new cornerbacks whose roster spot might come with a little better protection so the team can have a good look at what they have. If Robinson impresses in camp, then he can again earn a roster spot, but not officially having an accrued season attached to him makes him an appealing practice squad candidate.
Let's take a look at the practice squad eligibility of some of the most popular "bubble" players.
Some of these players will make the team, and others will be out-right released. If the Cowboys find themselves squabbling over players of comparable ability, their practice squad eligibilty could come into play and act as the tiebreaker.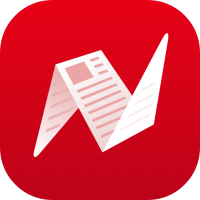 This is original content from NewsBreak's Creator Program. Join today to publish and share your own content.