As if we were excited enough for the upcoming football season, the good folks over at HBO have decided to give us fans a little bonus action. On Tuesdays at 10pm EST starting on August 10th, the premium cable network will be airing five weekly episodes featuring a behind the scenes look at our beloved Dallas Cowboys. These shows will take us right until two days before the Cowboys travel to Florida to take on the reigning Super Bowl champions Tampa Bay Buccaneers.
This will mark the third time the Cowboys will be on the HBO series as they were first featured nearly 20 years ago back in 2002. They also made the show again in 2008 with some very interesting characters. The players who stood out the most in the 2008 series were...
Terrell Owens. Despite being showman who demands the center of attention, then Cowboys receiver Terrell Owens actually showed himself to quite the professional. His commitment to keeping his body a well-oiled machine was applaudable. Yes, he did unbox some "Love me some me" t-shirts because, well, he's still TO, but it was nice to see a more mature side to this largely controversial player.
Marion Barber III. Although Marion "the Barbarian" was an absolute beast on the playing field, he showed off his softer side with some impression piano chops. Who would have thought such a violent runner could bring about such calmness. Check it out for yourself.
Danny Amendola. And while many of us were pulling for the 5'11" undrafted free agent to somehow make the team, we got a front row seat to Amendola's release. It was an ugly look at the business side of football, but it did have a happy ending for someone. After spending his rookie season on the Cowboys practice squad, he signed with the Philadelphia Eagles the following year. Again released, and again picked up, Amendola eventually went on to have a 12-year NFL career, including winning two Super Bowls as a member of the New England Patriots.
The 2008 cast of players were definitely an interesting group, but that should pale in comparison to what we're bound to see this season. Here are a few things to watch for this upcoming season.
Dak Prescott is a true leader
If you don't know that little nugget of information already, you probably haven't been paying close attention. We can all haggle over how good Prescott really is or whether he's worth the substantial investment the Cowboys made in him this offseason, but there is one thing that isn't up for debate - Dak is a man among men.
Watch the team's franchise quarterback show the viewers why this organization loves him so much. He'll command the huddle with a level of maturity you might not be expecting. Even though he's mountains and mountains wealthier than so many others walking on that football field, there will be no shortage of respect given towards his teammates. And let's not forget to sprinkle in a little fun as this guy's happy spirit will be infectious. He will make us all glad that he's the quarterback we get to root for each week.
Zeke's a freak
If you're like Buddy the Elf and smiling is your favorite, then you'll likely get a kick out of the relationship that Dak has with his draft class partner in crime, Ezekiel Elliott. These two have been on this NFL journey from the get-go, and you might not find a closer group of teammates on this roster. Elliott is a fun-magnet and we should expect antics galore as this guy just has an appetite for life.
While Elliott's notion to enjoy every moment to it's fullest will be one side that is shown, don't be surprised if we get a taste of just how incredibly hard he works. We've heard coaches talk about Zeke's passion for the game, and up until now, it may have seemed like lip service for all we know, but soon we'll learn the truth.
You may recall that we have been given a behind the scenes look at Elliott before in Amazon Prime's All or Nothing series back in 2017, but that was an incredibly difficult year for him. Throughout the season the league conducted a lengthy investigation resulting in mutliple suspensions/appeals that delayed what inevitably turned out to be a six-game suspension. That year, you could just see he wasn't himself. This year will be a completely different story.
Just how ready is the rook?
The Cowboys are hoping that the selection of athletic freak linebacker Micah Parsons will go a long ways in helping them repair a very bad defense. It's understandable to have big expectations for a player of this caliber, but sometimes we forget how fast the game moves for first-year players.
Rather than having to wait until the season opener to see how well the rookie performs, Hard Knocks should provide us with an idea of how he's progressing. Is he processing things correctly? How does this young player respond when faced with adversity (and he will face it)? Can he do enough to crack the starting lineup by Week 1?
Parsons doesn't strike me as someone who will keep his emotions inside of him, and with the cameras rolling, he could end up being one of the more fascinating players on our television sets.
Who are you looking forward to watching this season?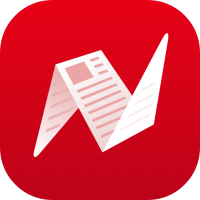 This is original content from NewsBreak's Creator Program. Join today to publish and share your own content.