The Dallas Cowboys have a lot of question marks on the defensive side of the ball entering the upcoming season. The team is doing it's best to make improvements to a unit that allowed a franchise-most 473 points last season. They attacked this area in the draft, using eight of their 11 draft picks on defensive players, which included:
3 defensive lineman (Osa Odighizuwa, Chauncy Golston, and Quinton Bohanna)
3 cornerbacks (Kelvin Joseph, Nahshon Wright, and Israel Mukuamu)
2 linebackers (Micah Parsons and Jabril Cox)
Their draft haul featured a little of everything - an edge rusher, both 1-tech and 3-tech defensive tackles, corners with a nice range of attributes, and both run-stopping and coverage linebackers. But the one thing it didn't include was a safety.
One could argue that sixth-round pick Israel Mukuamu from South Carolina could be classified as a safety as he was getting reps at that position in training camp and did play safety some in college. Even still, that's not much attention given towards a position that has been a weak area for the Cowboys in recent years. And to make matters worst, they lost their starting free safety from a year ago, Xavier Woods, in free agency.
The Cowboys did address the safety position in free agency with the signing of two former Atlanta Falcons players Keanu Neal and Damontae Kazee. Early reports are that Neal will be moving to the linebacker position, which likely means third-year player Donovan Wilson should assume the starting strong safety position. That leaves Kazee as the team's top option at the free safety position.
Depending how you feel about Kazee, this could be an exciting/unsettling feeling for fans. While the team has other areas of concern on defense, action has been taken to give the Cowboys some different options. We don't know how the defensive tackle or linebacker position groups are going to shake out; however, we're hoping that there are enough players fighting for playing time that the team will come away with some viable options at those positions. But at free safety, there aren't those same options. In essence, the Cowboys are putting all their eggs into one basket and that basket his held by Kazee.
So, how should we feel about Kazee holding down the starting free safety spot? Before we decide, here are three things we should know about the Cowboys free agent signing.
1. He's a below average athlete
From an athletic standpoint, there is nothing to like about him. He's undersized, he's not very strong, and he doesn't posses very much speed to chase down receivers. All of these athletic factors explain why the former San Diego State safety wasn't selected until the fifth round. Here is his spider graph, courtesy of mockdrafttable.com.
It's also not very inspiring that Kazee is coming off a torn Achilles injury as his chances of even getting back to that subpar athleticism is questionable. A player's athletic ability isn't the end-all, be-all in determining their level of success, but we should be aware that it's definitely a weakness for Kazee.
2. He's a cautious player
We'll hear things about players who "play within themselves" and that certainly applies to a player like Kazee. He's very aware of his athletic capabilites and his on field decisions reflect that. The veteran safety has been able to have success in Dan Quinn's system because he can always be found staying back and keeping the action in front of him. He doesn't gamble on plays and will take safe angles when closing in on a receiver to reduce the likeliness of his man slipping past him, resulting in a big play. He's very cautious and doesn't take the cheese when teams are trying to move him out of his area of responsibility.
On one hand, this is bland as a lack of aggressiveness won't set you up for many splash plays. But on the other hand, it's also refreshing. The Cowboys defense has been burnt frequently on misdirection plays and players taking bad angles to where Kazee's style of play will provide them with a much better safety net.
3. He makes his own luck
Statistically, we have to be impressed with Kazee's interception totals as his seven picks in 2018 blows away anything Cowboys fans have seen from the safety position for as long as we can remember. However, when you take a close look at those plays, you can't help noticing how lucky he was. Whether it's deflected balls or just errant throws by the quarterback, Kazee has been on the plus end of some very fortunate plays.
At the same time, the intelligent safety does a lot of good things to put himself in those situations. He has greate route awareness, sees where the action is going, and has excellent ball skills. These are important traits. How many times have we seen Cowboys safeties "almost" make plays? Kazee has the vision to see it coming and the hands to finish the play. It shouldn't be overlooked that he finished with 15 interceptions over his final two seasons in college, so we're not talking about just one big year in the pro's as evidence. This guy has a history of putting himself in the right place at the right time.
Final Verdict
Kazee is a player very familar with the defensive system so he's a good signing for this team. If he's able to return to full strength, he'll provide a nice floor to the free safety position. But if he's showing any performance fallout from his injury, his athletic shortcomings could make him a greater liability. The Cowboys have tried this before with once-reliable performing players like George Iloka and Ha Ha Clinton-Dix, but in both those instances those veteran safeties didn't even make the team. Kazee was signed to a one-year, $1.1 million deal with only $387,500 of it guaranteed, so that should tell you everything you need to know about the risk this team is willing to take with this signing. Fans should temper their expectations as we hope for the best, but be prepared for the worst.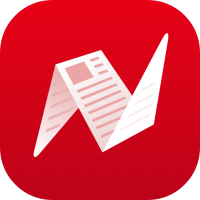 This is original content from NewsBreak's Creator Program. Join today to publish and share your own content.