We are still a couple months away from fantasy football drafts (unless you draft way early), but it's always good to stay ahead of the game and collect as much information as possible before you start assembling your team. And for those of us who have our ears close to the ground when it comes to the Dallas Cowboys, this would be a nice time to use that insight and offer up some fantasy advice. Here are six pieces of information fantasy owners should consider heading into their draft.
1. Draft Dak Prescott at all costs
If there is one thing piece of advice I can deliver with the greatest amount of confidence, it's that the Cowboys quarterback will be a fantasy machine this season. Prescott checks off all the boxes when it comes to what you're looking for in a fantasy quarterback. He's got a trio of stud receivers in Amari Cooper, CeeDee Lamb, and Michael Gallup. He should be involved in a lot of high scoring game scripts due to the Cowboys defensive woes. And he comes with built in rushing value that includes nice red zone scoring ability (averages one rushing touchdown every 2.8 games). While I would expect him to dial it back a bit as a runner from now on, all these things collectively set the stage for a big season for Dak, and that's why I have him ranked as my no. 1 overall fantasy quarterback.
This may seem like a bold statement that is laced with Cowboys homerism, but the quarterbacks I've owned over the last three seasons are Tom Brady (40 TDs and over 4,600 yards passing in 2020), LaMarr Jackson (43 total touchdowns and over 1,200 yards rushing in 2019), and Patrick Mahomes (50 TDs and over 5,000 yards passing in 2018), so I've a nice little run of being able to sniff out a huge upside quarterback. In those particular cases, I scored each of them at incredible value as they were all selected outside the first seven quarterbacks taken off the board. When it comes to Prescott this season, he won't come with that same discount; however, I see him currently sitting at QB5. If you can draft him at that price, you could end up taking home the fantasy title this season.
2. Make a move for Kyle Pitts
The Atlanta Falcons drafted the Florida star tight end with the no. 4 overall pick in the draft, so you might be wondering what this has to do with the Cowboys. If you are a Cowboys draft junkie, you are all too familar with the talent of Kyle Pitts. Many fans were hoping he fell to the Cowboys at pick 10, but clearly that was just wishful thinking. Pitts will be a matchup nightmare at the NFL level, which should result in some very inflated fantasy production.
With Julio Jones traded away, that leaves Calvin Ridley as the Falcons main target. And considering the Falcons are an offensive juggernaut that includes ten-straight seasons of Matt Ryan throwing for at least 4,000 yards, there's going to be some good eats for the pass-catchers in Atlanta.
Pitts is already ranked as the TE6 so he's not sneaking up on anyone, but even that is too low in my opinion. I would keep the proven stars like Travis Kelce, George Kittle, and Darren Waller ahead of him, but that's it. Keep an eye on Pitts in camp. As long as we're not hearing about him having any huge problems with blocking or learning the offense, Pitts' path to a big fantasy season is paved. You better get in while you can because next season he could enter the year ranked as the #1 fantasy tight end.
3. CeeDee Lamb is the Cowboys receiver you want
Amari Cooper is as reliable as they come with a nice resume of 1,000+ yard seasons. Because he's never one of the bigger name fantasy producers, people tend to forget about him, and certainly if that happens in your league, don't hesitate to select him and cash in on some good value.
While Cooper is a solid selection, we could end up seeing second-year receiver CeeDee Lamb have a breakout season. Lamb had a nice rookie campaign with 74 catches for 935 yards, but 11 of those games were without Prescott. You could really start to see the chemistry build between Dak and Lamb as CeeDee had 11 targets and 124 yards (career high) in their final game together. In fact, if you prorate Lamb's numbers through the first five games with Dak over a 16 game season, he would've ended up with an impressive 93 catches for 1,386 yards. That would've exceeded any season Cooper has had over his very respectable six-year career.
Both receivers could end up being good picks depending how your league values them, but Lamb's the guys I'm targeting due to his potential of having a big year.
4. Don't let Zeke fall too far
If you owned Ezekiel Elliott last season, then there's a good chance you won't be owning him this year as he left fantasy owners in bad shape. All the elements needed for a productive fantasy running back were snatched from Zeke early in the year, and he was never able to get on track. The offensive line was a hot mess and Prescott was lost for the year, meaning the Cowboys offense faced a lot of negative game scripts for a fantasy running back.
The good news is Elliott should have a lot of those things back in his favor this season. Recency bias looms large and some fantasy owners won't want any part of him, but don't forget that he's just a year removed from a 1,777 total yard season that included 14 total touchdowns. The Cowboys offense will be good, and there will be fantasy points to be had. Elliott is currently ranked 8th for running backs, which I'm fine with, but if for any reason he starts sliding farther, be ready to pounce.
5. Pass on Blake Jarwin
Fans have been chomping at the bit for the Cowboys pass-catching tight end Blake Jarwin to have a big season. Unfortunately, things keep getting in the way. Last year it was a season-ending injury, the season before that it was the return of Jason Witten. This year, things should be once again primed for the young tight end to have a nice season, but there are a couple reasons why I'd tap the brakes.
First, there are a lot of mouths to feed in Dallas. The Cowboys have three really good wide receivers who will command a lot of targets. Additionally, the team's other tight end Dalton Schultz will be in the mix as well, and it wouldn't be all that surprising to see Schultz earn more reps as he's a much more able blocker than Jarwin. If you want to take a flyer on Jarwin, fine. Just be aware that it's entirely possible we don't see his breakout season this year.
6. Take advantage of Keanu Neal's new position
If your league plays individual defensive players, then you might want to add free agent Keanu Neal to your wish list. As a strong safety, Neal's value is already pretty solid as he racks up the tackles. But with news that he is now expected to switch to linebacker, this could put Neal in a greater position to inflate his stats. If your league still lists him as a safety, this could be a sneaky draft pick as having the Cowboys insider info that they plan to use him at linebacker could work to your advantage.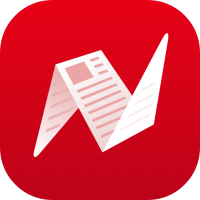 This is original content from NewsBreak's Creator Program. Join today to publish and share your own content.