After a heartbreaking late inning loss to division rival Boston on Thursday night the Yankees season once again appeared to be at a tipping point with their future as either a buyer or seller at the trade deadline up in the air. The scale seemed to be tipping heavily towards selling as they entered the eighth inning down three against Boston ace Nathan Eovaldi. Then with an unexpected offensive flurry the Yankees plated four runs in the eighth inning and came away with a one run victory. With four games until the trade deadline the Yankees once again feel like a team that should go for it but they will have to address their outfield production if they are going to have a real chance make the playoffs.
One victory did not do much for the Yankees divisional title hopes, as they remain eight games back of both Boston and Tampa Bay but it did pull them back withing 3.5 games of the second American League Wild Card spot. With just four games remaining before the July 30th, 4 pm EST MLB trade deadline on July 30th the Yankees situation remains very complicated.
In the Wild Card race the Yankees are chasing the Oakland Athletics and the Seattle Mariners while the Toronto Blue Jays sit just half a game back. Both Oakland and Toronto have much better run differentials on the season which is often an indicator of long-term success over the course of 162 games.
The Yankees will be benefit from several key players returning from illness and injury over the coming weeks. Aaron Judge, Gio Urshela and Kyle Higashioka could return from the COVID-19 list very soon helping the offensive side of the ball. Numerous pitchers such as Mike King, Corey Kluber, Luis Severino and Clarke Schmidt are also in various stages of their recovery from injury and are expected back before the end of the season.
The Yankees must not just decide if they are going to buy or sell but gauge how deep in either direction they are going to go. The team has been fueled in recent days by players like Greg Allen and young centerfielder Estevan Florial who were both called up from Triple-A Scranton. These players do not have a long track record of success and betting on them to sustain that performance in make-or-break games down the stretch is a risk for the team.
The Yankees have said publicly that they are willing to go across the luxury tax threshold to make the right move but to this point have been unwilling to do so. They have been linked to discussions with the Texas Rangers, Miami Marlins and Minnesota Twins with other discussions surely happening behind the scenes.
With some of the worst centerfield and left field production in the American League this season the Yankees will need to address those positions if they have much of a chance to make a run. Rangers outfielder Joey Gallo is a name frequently linked to the Yankees team. He is far from a perfect player as his 32.1 percent strikeout rate will make Yankees fans cringe after watching this team struggle with excessive strikeouts in big spots over the last few seasons. He counters that with a high on-base percentage and big-time power that has him among the league lead in home runs. Overall, his 141 wRC+ is on par with Aaron Judge's 147 mark this season and would make him the second biggest bat in the Yankees lineup.
The Yankees attempts to address the centerfield position seemed to be centered on the Miami Marlins veteran Starling Marte. Marte is putting together a great season for Miami hitting .293/.394/.444 in the final year of his contract. He has also stolen 19 bases in 22 attempts this season potentially giving the Yankees an element that they have been searching for all season.
One team that indicated a few weeks ago that they were willing to sell is the Chicago Cubs. The prized trade piece of the Cubs is former National League MVP Kris Bryant. Primarily a third baseman, Bryant has also played 138 games in left-field during his major league career including 27 this season. While he would not provide a defensive upgrade at the position, Bryant's 129 wRC+ would be a welcome addition to the Yankees lineup.
The Minnesota Twins have been active in recent days, dealing Nelson Cruz to the Tampa Bay Rays. The Yankees seemingly have interest in Twins outfielder Max Kepler based on numerous reports. Kepler has been a league average bat this season and has already accrued a 1.3 WAR. He also has several years of team control making him an attractive option for a Yankees team that is trying to contend year-after-year.
Another intriguing player on the Twins is centerfielder Byron Buxton. The uber-talented but oft-injured player was off to an amazing start this season before he was sidelined with a hip injury. Just several days into his return he was hit with a pitch and sent back to the injured list. The Twins recently announced that they had engaged Buxton on a contract extension. It is likely that if the teams cannot come to terms then he will be available for trade if anyone can meet the Twins asking price. Buxton is not a rental player as he has one year of arbitration left. He comes with a big-risk but potential for a big reward as well and is expected to return from injury shortly.
If the Yankees decide to go all-in on a stretch run, they likely have the pieces to trade for Starling Marte and one of either Joey Gallo or Kris Bryant. That influx of offensive, along with the return of Gio Urshela and Aaron Judge to the lineup should catapult the Yankees down the stretch to contention for a Wild Card spot and if everything broke right even the American League East. That decision seems very unlikely. More likely is that the Yankees will make an upgrade with one of the players mentioned if they can be acquired for the right prospect price.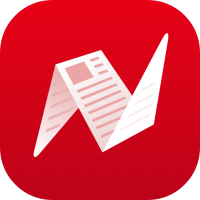 This is original content from NewsBreak's Creator Program. Join today to publish and share your own content.