After selecting SS Trey Sweeney in the first round of the 2021 MLB draft the Yankees went back to work on Tuesday selecting more future member of the organization in rounds 2 through 10 of the draft. Lets take a look at the newest members of the Yankees organization.
Starting with the 55th overall pick in the second round the Yankees grabbed an experienced college pitcher in Brandon Beck from Stanford University. The 23-year-old right hander is coming off a season where he was named the PAC-12 pitcher of the year and saw his best performance of his time in college. On the season he produced a 3.15 ERA, with 11.8 K/9 and 2.2 BB/9.
Coming off the pandemic scouts saw Beck's velocity increase allowing him to pitch in the 91-96 mph range. He is known for his elite control and the ability to command four pitches in the strike zone. Baseball America ranked him as the 81st best prospect in the draft, so in the eyes of some evaluators the Yankees may have reached to grab Beck. He will likely be installed as one of the Yankees top-25 prospects in the near future.
With the 92nd overall pick the Yankees selected left-handed pitcher Brock Selvidge out of Hamilton High School in Arizona. The 6-feet 3-inches pitcher was once viewed as a potential first round pick with a fastball that can reach the mid-90s that he paired with a good changeup and a slider. His stock slide a little bit in his Senior year of high school as he struggled with consistency.
He has what is described as a strong commitment to Louisiana State University (LSU), so the Yankees will almost certinaly have to offer him more than his draft slot bonus allocation to sign him away from college. The Yankees clearly see a talent pitcher who they think they can develop into the first round talent he was viewed as not that long ago.
Following the two pitchers the Yankees grabbed second baseman Cooper Bowman from the University of Louisville. Bowman played two seasons at Iowa Western Junior College before jumping to the Division-1 level. He routinely puts the ball in play with gap-to-gap power and a low strikeout rate. Overall he stole 64 bases in 74 attempts while in college and his plus speeds will give him a chance to play in centerfield if the Yankees choose that route for him. The Yankees recently brought in minor league baserunning coordinator Matt Talarico to improve the teams base stealing ability, it appears that Bowman is a player who should be able to take advantage of this new aggressive philosophy.
Following the selection of Bowman the Yankees stayed on the infield drafting University of Oklahoma first baseman Tyler Hardman. A four-year starter at Oklahoma, Hardman used the time off from baseball to get in much better shape than he had been the first couple of years at Oklahoma. The results were more bat speed and improved performance on the field. Hardman won the Big-12 batting crown hitting .397/.481/.661 with 12 home runs. Scouts are not worried about his ability to hit for power with a wood bat as he cracked eight home runs and won the Cape Cod League home run derby in 2019 while facing top flight pitching as well. There is a chance that the Yankees could try Hardman at third base but scouts believe at best he will be a below average defender on the hot corner. The Yankees currently do not have any first baseman among their top-30 prospects.
In the sixth round with the 183rd overall pick the Yankees selected Auburn University right-handed pitcher Richard Fitts. Much like third round pick Brock Selvidge, Fitts was once considered a potential first round selection. After being a steady reliever who displayed flashes of brilliance in his first two seasons at Auburn he appeared to be taking a major step forward during the fall ball developmental period where scouts saw improved velocity and a potentially elite slider. A right foot injury slowed him this year and he was inconsistent at best. Fitts appears to have the potential to refine his arsenal of pitches much like the Yankees sixth round pick from 2019, Hayden Wesneski who has already reached Double-A in his first full season of professional ball.
The Yankees continued to draft arms over their next three picks grabbing three college pitchers in Robert Ahlstrom, Will Warren and Chandler Champlain. Ahlstrom and Champlain join Brandan Beck giving the Yankees three PAC-12 pitchers drafted on the day.
The left-handed Ahlstrom pitcher for the University of Oregon is known for his ability to throw strikes and command his fastball, curveball and changeup arsenal. He registered just a 1.6 BB/9 rate during the past season and gets high marks for his competitiveness on the mound.
Will Warren saw his arsenal of pitches take a step forward over the past year as the 6-feet 2-inch, 175 pounds pitcher started routinely hitting 95-97 mph during his outings. The Southeastern Louisiana University product also has an above average curveball with elite spin rates. If he can develop his slider and changeup into average pitches he has a chance to be a long term starter for the team.
One of the top-100 draft prospects in 2018 when he came out of high school, Chandler Champlain struggled to put it all together during his time at the University of Southern California. He throws a low-to-mid 90's fastball but struggles because he often fails to get his curveball and changeup over the plate enough to threaten hitters. Champlain appears to have big potential but will also be a project moving forward for the Yankees pitching coaches.
With their final pick of the day the Yankees selected University of Maryland shortstop Benjamin Cowles. After several non-descript years to start his college career, Cowles exploded to hit 18 home runs in 48 games, leading the Big-10 conference in that category. He also showed a solid ability to get on base with a .409 on-base percentage. The athletic shortsop has the ability to stick at the position long term or play second base down the road.
At the end of Day two the Yankees have bolstered their farm system with a mix of offensive weapons and solid pitching prospects. They filled organizational needs at first base and bolstered their left-handed pitcher depth with two solid pitching selections. The organization also played to their strength grabbing several more promising athletes up the middle with the potential to develop into solid players down the road. The third and final day of the MLB draft will resume at noon EST on Tuesday as team make their selections for rounds 11-20.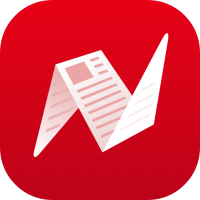 This is original content from NewsBreak's Creator Program. Join today to publish and share your own content.