A slight change in perspective can make all the difference.
Photo by Wolfgang Hasselmann on Unsplash
My first attempt at meditation is something I'll never forget. It's the day my life changed forever, and I haven't looked back since.
That intro lesson was the first I heard of "Being the Blue Sky." I didn't know it then, but that simple phrase would soon influence my entire life's philosophy.
How Does One Become the Blue Sky?
It's a simple concept. Your mind is the blue sky, and your thoughts and emotions are the passing clouds. It doesn't matter if those thoughts are positive or negative; they are always temporary. With enough time, they pass, and new ones drift in.
There will be gloomy days of rain and beautiful days of sunshine, yet the blue sky remains through it all.
Thinking of anxiety in these terms helped me understand it better. As I continued meditating daily, it got easier to translate to real life. As anxiety would flare up, I would remind myself of its temporary nature. It gave me a sense of control over something that debilitated me for years.
This way of handling thoughts is referred to by psychologists as cognitive defusion.
"Cognitive defusion — teaching yourself to separate from your thoughts, as a gentle, curious observer. When you defuse from your thoughts, you no longer automatically let them sink in as truth, nor do you view them as part of you."
— Andrea Bonior, 5 Steps for Detoxing Your Thoughts
It didn't take long to realize this whole process went way beyond thoughts and emotions. It applies to almost every aspect of life.
It Can Provide a Sense of Hope When All Seems Lost
Life is an ebb and flow, an unpredictable series of peaks and valleys. As the cliché goes, time heals all things; thinking of low points as passing clouds gives that saying a visual representation. Valleys are inevitable, but they are not forever.
You can't always control what happens to you, but you can manage your reaction. Easier said than done, depending on the severity of the situation. But understanding the temporary nature of those clouds gives a sense of hope.
According to the American Psychological Association, hope is associated with increased academic performance, overall happiness, and even reduced risk of death.
Having a light at the end of the tunnel can make an incredible difference, even if it seems to be miles away.
A Way to Manage Your Expectations
I rode the highs of life with reckless abandonment when I was younger. The good times always feel like they'll last forever, and I truly believed they would.
The thrill of victory gave me a false sense of confidence—the equivalent of someone making a breakthrough after one therapy session and calling it quits.
Like the lows, the highs will eventually come to an end. Keeping this in mind helps you manage expectations. It prevents the inevitable low points from hitting as hard.
Operating on an even keel is a far healthier existence. Acknowledge, and appreciate your wins. But know the pendulum of life will continue to swing whether you're ready or not.
Find Your Sense of Self From Within, Avoid the Identity Crisis
We identify with all sorts of things, jobs, relationships, political parties, even our beliefs. There's nothing wrong with having a sense of pride or happiness in these endeavors. The problem is when we allow them to define us.
These things can be temporary(passing clouds), just like thoughts and feelings, even if their foundation appears to be rock solid. Deriving your entire sense of self from outside sources often ends in disappointment.
I offer this to you not to be pessimistic but from personal experience. Identity crisis is something I'm quite familiar with. Many of my lowest lows came from identity deaths.
Since then, I've achieved a far healthier balance. I discovered my sense of self in personal growth and helping others. Jobs, hobbies, and relationships add value to my life, but they no longer define it.
You'll realize you're way more resilient and independent than you think. When life inevitably changes, you will remain — greeting new possibilities with open arms.
Climbing Out of the Pressure Cooker
Whether it's job interviews, potential promotions, or first dates, we tend to put opportunities or situations on a pedestal. We blow them up to be larger than life. In reality, experiences like these will come and go quite regularly.
That pressure can be crushing for some. For others, it's a place to thrive. These two people aren't all that different. I'd argue the only real difference is perspective.
One allows a situation's weight to overwhelm them. They put all of their focus and attention on the outcome.
The other prioritizes growth. Regardless of the outcome, they view it as an opportunity to learn and improve.
"Failure is simply the opportunity to begin again, this time more intelligently."
— Henry Ford
For the employee always putting their best foot forward, promotion becomes a certainty. Those first dates go a lot smoother when you stop trying as hard and get comfortable being yourself.
I believe in growth and consistency more than I do luck. For every opportunity that doesn't work out, another will soon replace it. Coming to this understanding alleviates a whole bunch of unnecessary pressure.
When my anxiety was at its worst, I would attempt to force out negative thoughts — a metaphorical wack a mole in my head. All this did was create more negativity, the old anxiety tornado. Ten minutes later, the initial trigger became a distant past. I would be worried about a laundry list of things completely unrelated.
Once I started meditating, I learned to live with my anxiety instead of running from it. Suddenly, life's challenges didn't appear to be as monumental.
This is where the blue sky concept truly shines. No matter the situation, you remain the only constant.
It may seem repetitive, but then again, so is meditation. Practice makes perfect; the more awareness you carry, the healthier your mindset becomes.
The stresses of life seem to carry less weight when you view them as passing clouds.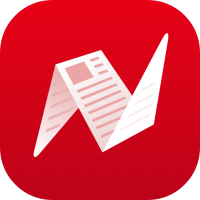 This is original content from NewsBreak's Creator Program. Join today to publish and share your own content.