NEW ORLEANS, LA - Have you ever thought about choosing the best Carwash for your vehicle?
Choosing the best carwash could be more difficult than it seems. You should first choose how much money you want to spend, how much time you want to spend washing your car, and how important resale value is meant to you.
Your decisions about your car's care and maintenance will have a direct impact on its performance and value retention.
Here are 5 most recommended carwash in New Orleans you may consider :
1. Rich's Wash Dat
4417 Earhart Blvd
New Orleans, LA 70125
(504) 887-6256
3600 General DeGaulle
New Orleans, LA 70114
504-887-6256
3519 Williams Blvd
Kenner, LA 70065
504-887-6256
Available in three locations across New Orleans, Rich's Wash Dat offers you various wash packages and membership. When you sign up for a Wash Club membership, you can wash and vacuum daily for one low monthly fee starting from S19,95. Every day of the month you can have a clean, shiny car without the hassle.
2. Pelican Pointe Car Wash
http://pelicanpointecarwash.com/
3710 S Claiborne Ave
New Orleans, LA 70125
+15043422602
No matter where you live, there's a Pelican Pointe Car Wash near you. They are providing free vacuum stations and complimentary Air Drops, a quick, powerful, and effective in clearing out all the dust, hair, crumbs, and miscellaneous debris from all the tiny nooks and crannies hiding in your car.
3. Joe Dirt Car Wash
https://web.facebook.com/Joe-Dirt-Carwash-922233011242708/
3908 Downman Rd
New Orleans, LA 70126
+15042184898
Here, the drive-through car wash will do a great job with washing your vehicle. The staffs are friendly and you don't need to worry spend too much time waiting if you are in a rush. They got air pressure guns by the vacuums, which makes it easy to blow the dust and dirt out of all the crevices.
4. Uptown Car Wash & Xpress Lube
5500 Tchoupitoulas St,
New Orleans, LA 70115
+15048959700
Serving its customers since 1999, Uptown Car Wash providing efficient and quality car wash services with your individual needs in mind. They offer easy unlimited wash plans for your car. You can also try their service of oil change and car maintenance here while waiting in a very comfortable area with Free WiFi, games, TV, & a collection of rescue animals. Wanna try?
5. 504 Detailing
https://504-detailing.business.site/
2509 S Claiborne Ave,
New Orleans, LA 70125
+15049099405
Here at 504 Detailing, they can handle all of your detailing needs for your vehicle. From simple car washes to advanced waxes and shampoo jobs we are your one-stop detailing shop.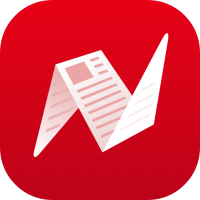 This is original content from NewsBreak's Creator Program. Join today to publish and share your own content.