NEW ORLEANS, LA - The Lake Pontchartrain Causeway is a fixed link composed of two parallel bridges crossing Lake Pontchartrain in southeastern Louisiana, United States.
The first Causeway was a two-lane span (now the southbound span) that cost $30.7 million and measured 23.86 miles in length.
On the opening day of the Causeway, August 30, 1956, cars lined up bumper to bumper at the Metairie terminus to make the first trip across it. The concrete bridge has 2,246 spans and two bascules (draw bridges) for big passing vessels. Since the Causeway was first opened, a trip across the lake was decreased from 53 miles to 24 miles (by driving around the lake).
"The 24-mile-long Lake Pontchartrain Causeway is a magnificent symbol of the continuing progress of Jefferson Parish. It connects busy, booming Jefferson Parish with St. Tammany Parish's famed Ozone Belt. Millions of vehicles have crossed the world's longest bridge since it was opened to traffic on August 30, 1956", as stated by public relations announcements from the Greater New Orleans Expressway Commission boasted in 1961.
The Causeway has been listed as the world's longest bridge over water since 1969, according to Guinness World Records. 
The Lake Pontchartrain Causeway then became the world's longest continuous bridge over water, while the Jiaozhou Bay Bridge became the world's longest single-span bridge over water (aggregate), in response to the opening of the longer Jiaozhou Bay Bridge in China that was opened in 2011.
The causeways have never suffered substantial damage from hurricanes or other natural disasters, which is unusual for causeways. According to an optical time-domain reflectometer (OTDR) investigation, the existing fiber optic cable plant was blown out of its tray but remained intact. The causeway was used as a significant route for recovery teams staying in the lands to the north to get into New Orleans when the I-10 Twin Span Bridge was seriously damaged. 
On September 19, 2005, the causeway reopened to emergency traffic first, then to the general public - with tolls suspended. By mid-October of that year, tolls had been reintroduced.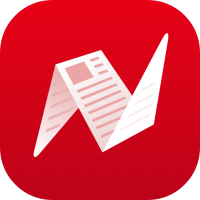 This is original content from NewsBreak's Creator Program. Join today to publish and share your own content.