NEW ORLEANS, LA - Hurricane Ida, a Category 4 storm, slammed Louisiana, knocking out power in New Orleans and putting millions of people in peril with howling winds and a storm surge that partially reversed the Mississippi River's course.
"Tonight, we have confirmed at least one death and sadly, we know there will be others. Thousands of our people are without power and there is untold damage to property across the impacted parishes," stated Governor John Bell Edwards on late Sunday.
Meanwhile, Mayor Cantrell and NOPD Chief, Superintendent Shaun Ferguson held a press conference that was broadcasted via Mayor Cantrell's Facebook account on Sunday evening.
"We need you all to remain to shelter in place throughout the evening. It's fatally important, conditions are still severe throughout the city of New Orleans. But also, we've all now lost power. The plant that provides power to intrigue New Orleans was compromised," said The Mayor.
"This is the time to continue to remain in your safe place, not a time to venture out in our city at all. It's unsafe," she added.
NOPD Chief Shaun Ferguson added that without power, the crime rate in the city is likely to increase. However, the authorities are committed to maintaining order and ensuring the safety of residents and their property is safe during this situation.
New Orleans had ordered mandatory evacuations for coastal neighborhoods outside of the city's levee system, which protects against flooding, earlier on Friday. Cantrell ordered residents of coastal areas along the shores of Lake Borgne and Lake Pontchartrain, two major bodies of water that link to the Gulf of Mexico, to evacuate immediately.
The mayor asked the citizens to remain calm and Text #NOLAREADY to 77295 to get alerts directly or visit https://ready.nola.gov/alerts to get the latest update.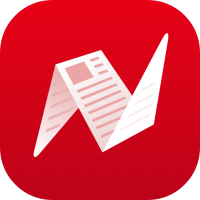 This is original content from NewsBreak's Creator Program. Join today to publish and share your own content.