ST. BERNARD, LA - The Spanish Government guaranteed the expense of sending a delegation from St. Bernard Isleño to Gran Canaria in 1977. This was the first contact between St. Bernard and the Canaries since the Canarian colonists migrate to Louisiana in the 18th century.
On June 15, 1978, the society celebrated a High Mass in the St. Louis Cathedral and managed "Noche Española" on July 7. Hundreds of members and guests attended the programs.
The basement of San Pedro Pescador Church and the Delacroix Island Community Center were the locations of "Noches de las Decimas" from 1976 to 1980. The Decima Nights' purpose was to give a tribute to the citizens of Isleño's descendants. Decimas, a traditional folk ballad of the Isleños were sung as well. During the event, they mostly spoke the 18th century Spanish
During the first visit to Canary Island, Frank Fernandez mentioned an idea to establish a museum in order to preserve the heritage and cultural identity of the St. Bernard Isleños. On May 24, 1980, the Molero family donated their house and the area around to Los Isleños Society.
in September 1980, the society donated the property to St. Bernard Parish Government to obtain proper maintenance and improve the development. The Jean Lafitte National Historical Park also provided services for designing and setting exhibits. In 1991, the government of Canary Island appointed Los Isleños Museum as an international historic site. The Los Isleños Society was titled as an entity abroad of the Canarian Government as well.
The Isleño identity has evolved through interactions with numerous ethnic groups that lived together in the same Louisiana.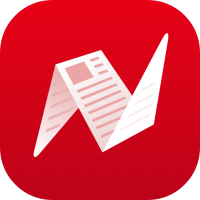 This is original content from NewsBreak's Creator Program. Join today to publish and share your own content.