ST. BERNARD, LA - The political and economical turbulence in Spanish up until the 20th century was the reason why some of the citizens decided to move away. The Spanish immigrants were landed in New Orleans in the 1800s until the early 1900s. They met the trappers, fishermen, and farmers from Isleño and settled with the community in the eastern St. Bernard Parish.
Spanish linguistic and cultural identity went upward with their presence. Although many immigrants from the various regions in Spanish were living in the same community, they mostly speak Spanish in the Canarian dialect. The Isleños community had forgotten their Canary origin during 200 years of living in St. Bernard Parish.
In 1967, St. Bernard Civil Parish appointed Frank Fernandez as a historian due to his interest in history and education. Fernandez was born in 1918 to a Spanish immigrant family. He began to research and traced the ancestry of most Hispanic families in St. Bernard from the 18th and 19th centuries. He found that mostly they were from the Canary Islands.
In September 1975, his documentary titled "Louisiana's Disappearing Spanish Legacy" was aired. The documentary resulted in huge enthusiasm in the St. Bernard Isleño Community, which then grew into the Los Isleños Heritage and Cultural Society.
On January 19, 1976, Los Isleños Society's first formal organizational meeting was held in the Delacroix Island Community Center. 31 supporters of Isleño took part in the meeting. Los Isleños Heritage Club was the society's original name. The first president, Donald Alvin Diaz, was bilingual in Spanish and English. He had massive respect for the culture.
In the same year, the community arranged their first cultural festival and took place at Delacroix Community Center. Over 15,000 people from Metropolitan Area and St. Bernard participated in the festival.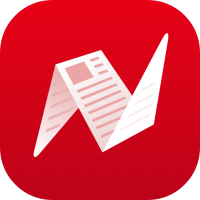 This is original content from NewsBreak's Creator Program. Join today to publish and share your own content.