NEW ORLEANS, LA - Delgado Community College was named after Isaac Delgado, an immigrant from Jamaica and a successful businessman and sugar planter in New Orleans. In 1909, he passed down some of his plantations to establish a school for young boys in the city.
In September of 1921, Delgado Central Trades School was opened with a vocational trades program for about 1,300 boys. During the years of the Great Depression, the school was left due to a lack of funding. The school had bounced back in the 1940s, but another financial problem was back in the 1950s.
Marvin E. Thames, Sr., the director of Delgado began a search for sufficient funding. Tulane University recommended that Delgado should be expanded to a technical institute to provide educational programs after high school for technicians. Therefore, the institution was renamed Delgado trades and Technical Institute with a two-year college program. In 1960, Delgado Institute had its first graduates.
With more stable funding the institution got since the 1970s, they developed the campus building and followed by other new campuses and learning sites were established in many locations throughout the City of New Orleans. In 1980, the Legislative act changed the college's name to Delgado Community College. Two years later, the College's central administration was moved into a new building near the City Park Campus.
As the oldest and largest community college in Louisiana state, Delgado serves education for men and women these days, bringing much diversity similar to the New Orleans metropolitan area. It has seven locations with advanced technology career education, academic pre-baccalaureate education, and traditional occupational training.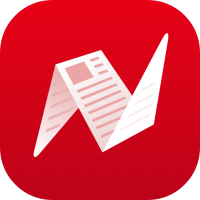 This is original content from NewsBreak's Creator Program. Join today to publish and share your own content.