NEW ORLEANS, LA - Located at the heart of the French Quarter on St. Peter Street, New Orleans, Preservation Hall was first opening its door on August 27, 1961, marks as 60 years of contributing jazz and music industry in Louisiana. Its musicians have done for more than half a century to preserve, perpetuate, and protect traditional New Orleans Jazz in one of the oldest buildings in the French Quarter, and around the world. 
Preservation Hall began in the 1950s as Associated Artists, a tiny art gallery on 726 St. Peter Street in the French Quarter of New Orleans. When Larry Borenstein opened the gallery, he discovered that it limited his ability to attend the few surviving local jazz concerts, so he began inviting these musicians to play rehearsal activities in the gallery. George Lewis, Punch Miller, Sweet Emma Barrett, Billie, and De De Pierce, The Humphrey Brothers, and hundreds of other New Orleans jazz giants performed at these sessions.
Over 350 nights a year, the Preservation Hall venue hosts intimate, acoustic New Orleans Jazz concerts with bands from a current collective of 50+ local master practitioners. Audiences can see the progression of this historic and ongoing tradition on any given night.
Preservation Hall Jazz Band received the National Medal of Arts in 2006, the country's highest honor for artistic achievement. President and Mrs. Laura Bush awarded the award to Benjamin Jaffe, the creative director of Preservation Hall, and Sandra Jaffe, the co-founder of Preservation Hall, in an Oval Office event on November 9, 2006.
The property on which the structure was built was first recorded on January 1, 1722, when Manrolle de Cas was allocated the land. In 1816, a huge fire destroyed a historic structure as well as the famed Orleans Ballroom (now the Royal Orleans Hotel). Joseph Guillot and Claude Gurlie sold the property on which the two-story brick structure stands to Agathe Fanchon, a femme de couleur libre (free woman of color), for $13,500 on Tuesday, November 18th, 1817.
Photographer Wood "Pops" Whitesell and architect Arthur Feitell both relocated there in the 1930s. Associated Artists, run by E. Lorentz (Larry) Borenstein, used a portion of the building as an art gallery in the 1950s. Sandra and Allan Jaffe (founders of Preservation Hall) purchased the building for $600,000 in January 1984.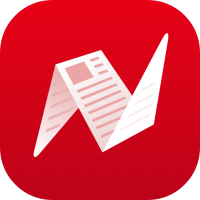 This is original content from NewsBreak's Creator Program. Join today to publish and share your own content.