NEW ORLEANS, LA - Hurricane Katrina reached Category 3 intensity on the Saffir-Simpson Hurricane Scale on Saturday, August 27, 2005, making it the season's third severe hurricane in modern history.
Hurricane Katrina caused more than 1,800 deaths and $125 billion worth of damage in late August 2005, particularly in the city of New Orleans and surrounding areas.
The storm's intensification was disrupted by an eye-wall replacement cycle, which caused the storm to nearly double in size. Katrina quickly increased, reaching Category 5 classification on August 28 morning. This happened nine hours after the storm made landfall in the Gulf, rising from a Category 3 to a Category 5 hurricane. The storm's progress over the "unusually warm" waters of the Loop Current enhanced wind speeds, resulting in fast growth.
At 10 a.m. CDT on Saturday, August 27, the National Hurricane Center (NHC) issued a hurricane watch for southeastern Louisiana, including the New Orleans area. The National Hurricane Center (NHC) expanded the watch to include the Mississippi and Alabama coasts, as well as the Louisiana coast to Intracoastal City, later that afternoon. The US Coast Guard alerted more than 400 reservists and began prepositioning resources in a ring around the projected impact zone.
Prior to the mandated evacuation, the Coast Guard withdrew its personnel out of the New Orleans area on August 27. On the same day, Saturday, the 27th, two days before the hurricane made landfall, President George W. Bush issued a state of emergency in parts of Louisiana, Alabama, and Mississippi. The National Hurricane Center elevated the storm alert status from hurricane watch to hurricane warning for a length of coastline stretching from Morgan City, Louisiana to the Alabama-Florida border that same evening.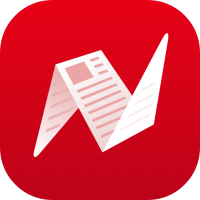 This is original content from NewsBreak's Creator Program. Join today to publish and share your own content.