NEW ORLEANS, LA - The Greater New Orleans Foundation has announced that Carmen James Randolph is stepping down from her position and that Kellie Chavez Greene will continue Carmen's work as Interim Vice President of Programs.
Carmen has been leading the discretionary grantmaking and programmatic work of the Greater New Orleans Foundation (GNOF) for nearly 8 years.
The President and CEO of GNOF, Andy Kopplin thanked Carmen for her dedication to the organization over the years and said that the Foundation wouldn't be where it is without her vision and leadership. She has modernized their grantmaking process and led the Foundation's disaster strategy. Kopplin said that her impact on the Foundation has been profound and wishes her the best for her future.
Carmen said, "I am very proud of the work that we have done together at the Greater New Orleans Foundation. I look forward to continuing to serve women and girls of color in Louisiana and throughout the South in my leadership journey ahead."
Kellie Chavez Greene has been with the GNOF since 2013 and she is the Director of Nonprofit Leadership and Effectiveness, an initiative that aims to strengthen nonprofit organizations in the region and help them deliver programs for the community.
As a Director of Nonprofit Leadership and Effectiveness, Chavez has worked hand-in-hand with Carmen in creating a strong foundation for their programmatic and grant making work, and she is excited for the opportunity to expand her role for the Foundation.
The Board Chair of the GNOF, Robert Bories said that Carmen has elevated the work of the Foundation at the local and national level since 2014 and the Foundation will miss Carmen's leadership and experience.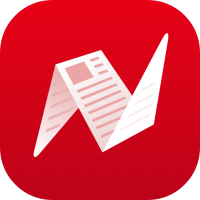 This is original content from NewsBreak's Creator Program. Join today to publish and share your own content.