NEW ORLEANS, LA - Arthur Johnson, age 44, a resident of New Orleans, Louisiana, pled guilty on August 24, 2021, to conspiring to distribute one kilogram or more of heroin, according to U.S. Attorney Duane A. Evans.
Johnson faces a mandatory minimum term of ten years in prison, with a potential penalty of life in prison, a fine of up to $10 million, and at least five years of supervised release upon his release.
According to court filings, agents intercepted messages between Johnson (a New Orleans-based heroin dealer) and Ricky Redd (a Chicago-based narcotics courier), on December 27, 2017.
Johnson and Redd discussed a forthcoming heroin delivery in these exchanges. That day, Redd was going from Chicago to New Orleans to deliver a bag containing roughly three kg of heroin to Johnson.
The next day, December 28, 2017, agents pulled Johnson over for a traffic violation. From Johnson's house in New Orleans East, agents seized three brick chucks of heroin and eleven bags of heroin, containing 1.3 kilograms of heroin. A digital scale, six cell phones, over $11,000 in cash, a money counter, a kilogram press, two sealed GNC Inositol bottles, which are used as "cutting agents" to dilute heroin, and numerous pieces of jewelry, including diamond-encrusted necklaces and a diamond-encrusted Rolex watch was also seized from his home.
Johnson agreed to forfeit a 2017 Mercedes Benz, $11,543.00 in cash, and jewelry, including a Rolex watch with approximately 17.45 carats of diamonds, a gold tennis necklace with approximately 25.67 carats of diamonds, a ninja shaped pendant with approximately 10 carats of diamonds, a gold crown pendant covered in approximately 10 carats of diamonds, and a ninja shaped pendant with approximately 10 carats of diamond.
Johnson will be sentenced by U.S. District Judge Susie Morgan on December 1, 2021. In 2018, Johnson was charged with conspiracy to distribute heroin in the New Orleans region with six other defendants. Except for one, all of the accused have entered guilty pleas.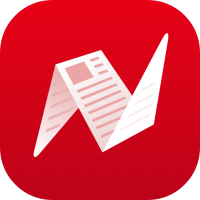 This is original content from NewsBreak's Creator Program. Join today to publish and share your own content.