New Orleans, LA-- Narciso López might be unknown for many people today. But, in the 1850s, López made a note since he made New Orleans his basecamp for filibustering missions to the Caribbean, especially to Cuba.
Currently, the term "filibuster" refers to the obstruction of the legislative process through long speeches and other delaying methods. Yet, for most of the 19th century, filibusters were irregular soldiers who did unsanctioned warfare in foreign countries.
During the 1840s and '50s, private armies of American filibusters frequently ventured to Latin America to pursue wealth, adventure, and fame. Many of their campaigns were set from New Orleans, which was a frequent staging ground for filibusters. This decision was made because it hosted a sizable community of exiles from Latin America.
López, son of wealthy Venezuelan Criollos and a veteran of the Bolivarian War, initially recruited many Cuban exiles. Then, after failing twice, he finally gained support from planters and other elite members interested in making Cuba a slave state.
With support coming from Jefferson Davis and Robert E. Lee, López successfully raised $50,000 in bonds and recruited 500 soldiers, then in May of 1850, the company embarked for Cuba from New Orleans. They captured Cárdenas, not far from Havana, and hoisted the expeditionary banner, which was adopted as the Cuban national flag in 1902.
Nonetheless, the Spanish army overpowered the filibusters, and he was ousted back to American soil. López then was accused of violating the Neutrality Act of 1794, but he launched another expedition a year later.
His force, supported by US Navy officer William Crittenden, was crushed by the Spanish troops. After two failed attempts to overthrow Spanish authorities, Narciso López, Crittenden, and 50 Americans were executed in Havana.
News of their deaths eventually set off anti-Spanish riots in New Orleans. Mobs stormed the offices of the Spanish-language newspaper and attacked the Spanish consulate and other Spanish-owned property.
The López expedition, despite its failure, inspired more ambitious filibusters in the Caribbean and Latin America. Most notably was William Walker, which captured Nicaragua in the mid-1850s before being defeated by the coalition of local armies.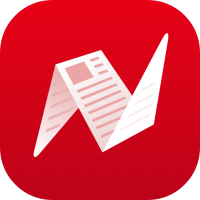 This is original content from NewsBreak's Creator Program. Join today to publish and share your own content.