NEW ORLEANS, LA - During the 1969 Atlantic hurricane season, Hurricane Camille was the third and most powerful tropical cyclone on the planet. It was the second of three disastrous Category five storms to make landfall in the United States during the twentieth century, other than the Labor Day hurricane of 1935 and Hurricane Andrew of 1992.
The disaster made landfall near the mouth of the Mississippi River on August 17th, 1969. Sustained winds are estimated to reach around 175 miles per hour, but the real speed will never be known because all of the weather equipment was destroyed when the storm hit land.
Hurricane Camille killed 259 people and cost $1.42 billion in 1969 dollars ($9.13 billion in 2014 dollars) in damages. The reasons for the system's power, exceptionally rapid intensification over open ocean, and strength upon landfall have not been entirely known to this day.
Camille was more severe in Mississippi than Hurricane Betsy and a hurricane in September 1947. On the Mississippi coast, the power went out as Camille approached. As a massive storm surge overtopped seawalls, flooding swamped US Roadway 90, leaving a barge stranded along the highway in Gulfport. With the exception of Bay St. Louis and Waveland, coastal villages were set on fire.
Clermont Harbor, Lakeshore, Waveland, Bay St. Louis, Pass Christian, Long Beach, and the beach fronts of Gulfport, Mississippi City, and Biloxi were among the most damaged locations.
In total, there were at least 8,931 people were injured, 5,662 homes were demolished, and 13,915 houses were severely damaged, with the majority of those killed being coastal inhabitants who refused to escape.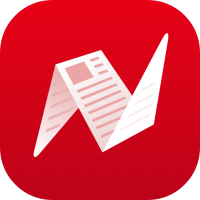 This is original content from NewsBreak's Creator Program. Join today to publish and share your own content.