NEW ORLEANS, LA — The New Orleans Police Department is requesting assistance in finding a car and its driver in their investigation of a hit-and-run accident that occurred fatally in Interstate 10 East at Chef Menteur Highway on August 15, 2021.
At approximately 1:37 a.m, NOPD Seventh District officers responded to a report of two vehicles involved in a crash at the location.
One of the vehicles' adult male driver apparently exited his vehicle and was struck by a third passing vehicle. The third vehicle's occupants are said to have abandoned their vehicle and left the scene on foot.
The adult male driver of one of the vehicles had reportedly exited his vehicle and was struck by a third passing vehicle. The unknown occupants of the third vehicle reportedly abandoned their vehicle and fled the scene on foot.
The victim was taken to the nearest hospital, where he was pronounced deceased at about 3:42 a.m.
Anyone with information on this matter or the pictured suspect should contact NOPD Hit & Run Division Investigator Jason Naquin at 504-658-6214 or Crime stoppers of Greater New Orleans at 504-822-1111 or toll-free 1-877-903-STOP.
New Orleans Police Department aims to provide professional police services to the public to maintain order and protect life and property. The department is committed to the philosophy of Community Oriented Policing as a means to inform its organizational decisions and prioritize its crime-fighting and quality of life initiatives by engaging each neighborhood and community organization in collaborative problem-solving partnerships.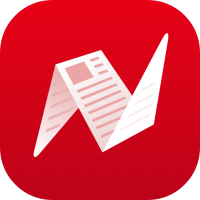 This is original content from NewsBreak's Creator Program. Join today to publish and share your own content.