NEW ORLEANS, LA - On Aug 12, the City of New Orleans and Mayor LaToya Cantrell announced that CresentCare and NOLA Public Schools are initiating a youth vaccination program. Resources in the form of $90,000 investment have been provided by United Way of Southeast Louisiana, the Greater New Orleans Foundation, and Entergy New Orleans to support student vaccinations in the upcoming months.
Data shows that only 13 percent of adolescents aged 12-17 in Louisiana have been fully vaccinated, significantly lower compared to the national vaccination rate for youth. Healthcare providers like CresentCare are concerned with the low rates in addition to the surge of COVID-19 cases and overwhelmed hospital systems.
To respond to that, CresentCare hosted a vaccination event participated by 175 students and their family members at Frederick A. Douglass High School three weeks ago. The vaccination event focusing on high school athletic teams and extracurricular groups was proven to be successful.
"We've seen what low vaccination rates in our community have done and how they have fueled the rise of a variant in our state and locally. It's more important than ever to focus on rapidly increasing vaccinations to help protect those who are most vulnerable," said Dr. Nicholas Van Sickels, Chief Medical Officer CrescentCare.
"We're grateful to United Way, New Orleans Public Schools, the Mayor, and the City, for their unwavering support in protecting our city's young people so we can help keep them as safe as possible."
Through ample funding, the youth vaccination program now can be expanded citywide. As more young people get vaccinated, the community's protection against COVID-19 will increase as well.
If you want to know more about this initiative, you can contact the Mayor's Office of Youth and Families at youthandfamilies@nola.gov or by calling 504-658-4926.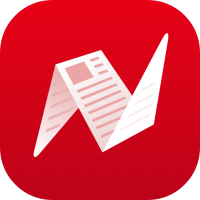 This is original content from NewsBreak's Creator Program. Join today to publish and share your own content.