NEW ORLEANS, LA - The 2021 edition of the Louisiana Contemporary exhibition was opened on August 7, 2021, and the Ogden Museum of Southern Art has announced the winners of the exhibition.
Louisiana Contemporary is an annual juried exhibition presented by The Helis Foundation, and this year the exhibition displays 51 works from 39 Louisiana artists with a total of 1,170 submissions.
The winners are:
1. Diana Abouchacra
Diana Abouchacra is a Lebanese-American mixed-media artist and this year she was awarded The Helis Foundation Art Prize for Best in Show for her work "Material as Rediscovered Memory I, Intaglio." Her work was inspired by her memory of her late mother.
2. First place: NH DePass
NH DePass obtained a Master of Fine Art from the Pratt Institute of Fine Arts in 2020 and a Bachelor of Fine Art from the Savannah College of Art in 2016. He won first place with his work titled "Elizabeth" and "Ida II".
3. Second place: Mac Ball
Mac Ball is an artist and architect raised in Charleston, South Carolina, and now lives in New Orleans. Ball won second place with his works titled "Pop Goes America", "The Border Patrol", and "A Voyeur in King Tut's Tomb."
4. Third place: Kelsey Scult, music by Sava Wolf
Kelsey Scult is a filmmaker and multidisciplinary artist based in New Orleans. She won third place with her video and mixed media installation called "Her Teeth and Where to Find Them."
Louisiana Contemporary is still on display at the Ogden Museum of Southern Art until October 10, 2021. Visit Ogden Museum's website to find out more about their opening hours.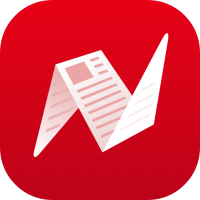 This is original content from NewsBreak's Creator Program. Join today to publish and share your own content.