NEW ORLEANS, LA – King cake is a tradition inseparable from Mardi Gras in New Orleans. Named after the Biblical story of the three kings and their gifts for Baby Jesus, king cake is a combination of coffee cake and cinnamon roll dressed in Mardi Gras' colors of yellow, green, and purple.
Inside the cake, you can find fruit fillings, cream cheese, and a plastic king cake baby. According to the custom, whoever gets the slice with the plastic baby must bring the next cake or throw a party. This allows a never-ending round of celebration at the workplace, school, or home.
Every year, supermarkets and bakeries begin selling king cakes in early January and last until Ash Wednesday. Among various sweet shops and restaurants offering this seasonal treat, the following list highlights three of the locals' favorite king cake spots in New Orleans.
You can find hand-made pastries and bread, and sandwiches from locally sourced produce in this bakery and cafe. In addition to the seasonal king cake, La Boulangerie also serves other sweets, such as Lemon Meringue Tart, Vanilla Cheese Cake, Eclairs, Carrot Cake, and Key Lime and Seasonal Pies.
Bittersweet Confections is dedicated to supporting the community by using local ingredients and naming its creations after New Orleans' landmarks and neighborhoods. Along with the Mardi Gras cake, their other signature cakes include Doberge cake, Chantilly Cake, Red Velvet Cake and more.
The family-owned and operated bakery has served cakes, pies, donuts, and desserts for more than 30 years. You can get fresh king cakes here in the season, as well as other tasty baked sweets all year long such as Pound Cakes, Cheesecake and Strawberry Shortcakes.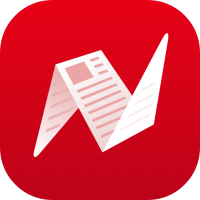 This is original content from NewsBreak's Creator Program. Join today to publish and share your own content.