NEW ORLEANS, LA -- Willie Green has been appointed as the new New Orleans Pelicans head coach and some of his former teammates said they were not surprised by Green's ascension towards full-time coaching.
Jason Smith first met Green when they were teammates at the Philadelphia 76ers back in 2007. Even though Green was only 26, Smith said that he was already thinking about his post-playing days and a potential coaching career.
"Willie was always like, 'I think I could get into coaching. It's not a bad gig," said Smith to the New Orleans Pelicans official website.
Less than fifteen years later, Green, now 39, has become an NBA head coach with the New Orleans Pelicans, which become official Thursday. A bench presence for the 2010-11 Hornets, Green will be the first ex- Hornet/Pelican who also serves as the head coach.
"He was always dependable, one of those guys who are just rock-solid on your team," Smith said of Green. "He was the same way every day, so consistent. As a teammate, you could go to him and he knew pretty much everything and anything about the game, on and off the court."
A similar opinion came from his New Orleans teammate, Emeka Okafor. The former center said that Green's coaching stint came as no surprise for him.
"I wasn't surprised when he went into coaching, because he has that personality and presence. It seemed like a very likely path for him," said Okafor, New Orleans' starting center in 2010-11.
Okafor then also remembers Green's influence on him during the 10-11 season. Green's influence felt great to the Hornets, even though he was only a year older than Okafor.
"He was big on giving words of encouragement that were uplifting. He always came to me (before games) and said, 'Hey Mek, with this (Hornets) team, the more energy you have, the better you do and the better the team does. When you do well, we all do well.' He'd be in my ear about that," added Okafor about Green's coach-like influence on him and his Hornets teammate.
This also let Monty Williams, another former teammate of Green, take him as one of his assistants in the Phoenix Suns' coaching staff, which they led to the 2021 NBA Finals.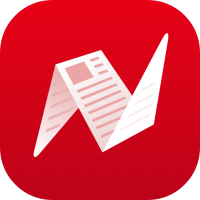 This is original content from NewsBreak's Creator Program. Join today to publish and share your own content.