NEW ORLEANS, LA — Jesse M. Keenan, an associate professor of real estate at the Tulane School of Architecture New Orleans, was the co-editor of "COVID-19: Systemic Risk and Resilience", a new book that scholars and students will likely turn to when they study the pandemic in the future.
The book was written by experts worldwide who have assisted their home countries in managing their economies, supply chains and health care systems after the pandemic. Its chapters also discuss emergency response systems, public health systems and general communications.
"This is the public's first look at the wide range of resources that were mobilized by the U.S. government (among others) to cover everything from where and how to build portable hospitals to the emergence of digital mutual aid societies," said Keenan.
His research focused on the intersection of climate change and the built environment, including design, engineering, regulation, planning, and financing.
One of the book's highlights includes a chapter on optimizing the distribution of beds, ventilators and other healthcare resources to COVID-19 hot spots.
Keenan wrote, "This book provides a variety of disciplinary perspectives that, together, shape a comprehensive understanding of COVID-19′s impacts, as well as pathways for recovery, resilience, and adaptation within the context of a rapidly changing world."
"From history to economics and from technologically-driven social organization to public health, this book advances theoretical and empirical knowledge through the lens of understanding systemic risk and resilience."
Keenan's co-editors are researchers at the U.S. Army Engineer Research Development Center, Igor Linkov and Benjamin D. Trump. During the pandemic, the editorial team served the U.S. Department of Homeland Security to support temporary hospital deployment and supply chain resilience, among others.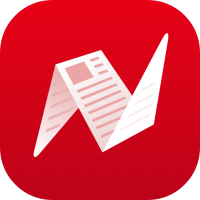 This is original content from NewsBreak's Creator Program. Join today to publish and share your own content.