NEW ORLEANS, LA – The United States Attorney's Office announced that a New Orleans felon had been charged for violating gun control.
On July 16, Mikal Black of Ironton, La.was charged with a violation of the Federal Gun Control Act, Title 18 United States Code, Sections 922(g)(1) and 924(a)(2). Previously, Black was convicted for manufacturing dangerous substances.
Black is prohibited from possessing any firearms and ammunition. Previously, he was charged with ammunition possession on July 5 and August 6 of 2020 and firearms possession on the same date above and August 11, 2020.
Previously, Black was arrested in 2018 because of a drug-related shooting in the same Ironwood neighborhood. But, because he was underage at the time, he only came to a juvenile detention center in the Plaquemines Parish with three of his friends before going into court.
Black could face ten years of imprisonment with a fine of up to $250,000 and a maximum of three years of supervised release following any term of imprisonment with this charge. He will also need to pay a mandatory special assessment fee.
U.S. Attorney Duane A. Evans reemphasized that the indictment is a starting charge. In the end, the Attorney's office has to be able to prove the defendant's guilt beyond a reasonable doubt.
This particular case is a result of a combined effort of federal, state, and local authorities. The Department of Justice launched a program called Project Safe Neighborhoods (PSN) and it has done its role to bring this case to its current status. The main mission of this program is to combat violent crime with evidence-based as its ideology.
This case is investigated by the Plaquemines Parish Sherriff's Office and the Federal Bureau of Investigation. Assistant U.S. Attorney Charles D. Strauss is prosecuting the case.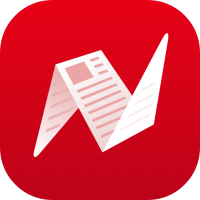 This is original content from NewsBreak's Creator Program. Join today to publish and share your own content.