NEW ORLEANS, LA - In collaboration with the Children and Youth Planning Board and New Orleans Youth Alliance, the Office of Youth and Families will host a virtual launch meeting to announce the final recommendations for the Youth Master Plan.
The Mayor of New Orleans, LaToya Cantrell said, "The launch of the Youth Master Plan is a moment to recognize our community's commitment to our children and our families. This plan is critical to our city's road to recovery as we navigate the impacts of COVID-19."
"Our work over the next five years on these goals will pay dividends for the next fifty. We do not have time to waste, and I am devoted to carrying out the vision articulated by our young people in this plan. Listening to the needs and the voices of our children is going to move us towards a better tomorrow."
Emily Wolff, the Mayor's Office of Youth and Families Director added, "When Mayor Cantrell took office in 2018, she heard loud and clear from the community that there was a need for a clear vision, roadmap and coordination between youth-serving agencies in order to improve child outcomes."
"This plan represents countless hours of hard work and collaboration between City agencies, non-profit organizations, young people, parents and families. We are excited to embark on this next phase and move the needle for children, citywide."
The Youth Master Plan is a citywide, ten-year roadmap to improve children's welfare in New Orleans, where thousands of parents, young people, educators, community leaders, and other important stakeholders will help children reach their full potential.
The Youth Master Plan includes 27 solutions to improve children's welfare in various areas such as education, health, youth voice, and economic stability.
The recommendations are also aligned with Mayor Cantrell's efforts to improve children's welfare, which include providing free transportation for youth, invest more in early childhood education and afterschool programs, and increase technical training in new and growing industries like technology and manufacturing.
The virtual launch meeting will be held on July 27, 2021, from 4 p.m. to 6 p.m. and you can attend by registering via Zoom here.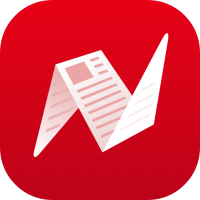 This is original content from NewsBreak's Creator Program. Join today to publish and share your own content.