NEW ORLEANS, LA — St. Patrick's Choirs will begin a new season in September. Enrollment will be open through September 16 for the Schola Cantorum and the Parish Choir and September 14 for the Junior Scholae.
Rehearsal for the Schola Cantorum and the Parish Choir will start on Thursday evening, September 9, while Junior Scholae rehearsal will start on Tuesday evening, September 7.
The Parish Choir members (men and women) will sing at every Sunday Latin Mass and major holy days throughout the year. Schola Cantorum (men only) members will sing Gregorian chant propers for the Latin mass.
Children are also encouraged to participate by joining St. Gregory's Schola for 8-12 years old boys and St. Cecilia's Schola for 8-17 years old girls. Both groups will practice singing and reading music in Latin, and each group will sing once a month at mass.
The music program at St. Patrick's Church strives to preserve and foster sacred music for the glory of God and the enlightenment of souls. In addition to singers and choirs, worship is complemented by choral Mass settings, motets, and organ voluntaries.
Some masses on particular days may be accompanied by professional orchestral musicians. Mozart's Requiem and Coronation Mass, Haydn's Lord Nelson Mass, and Masses by Michael Haydn, Eybler and Charpentier were recently included.
Andrew Mills, the organist and choirmaster, specializes in the Gregorian chant. Vatican's Pontifical Commission Ecclesia Dei recently recommended his Psallite Sapienter: A Musician's Practical Guide to the 1962 Roman Missal for Catholic musicians.
For further questions and information, please contact Mills by phone at 504.493.5879 or by email at AMills@arch-no.org.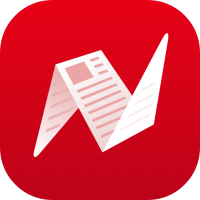 This is original content from NewsBreak's Creator Program. Join today to publish and share your own content.