NEW ORLEANS, LA - On July 15, several deputies from the St. Tammany Parish Sheriff's Office received awards at a special agency-wide ceremony. The awards were presented by Sheriff Smith, and he thanked all the award recipients for their dedicated service.
The Sherriff praised the awardees for "going above and beyond their normal call of duty", especially since "it is getting tougher and tougher to seek a job in law enforcement not only in our community but in our nation."
The Pinnacle Award is an award given to administrative and support personnel with outstanding performance. This award was presented to Deputy Brian Schwaner from the Criminal Record's Division.
The Medal of Merit is presented to deputies who perform beyond the ordinary course of duty or continuously perform in a manner that brings credit to the Sheriff's Office. This award was presented to Detective Julie Boynton, Detective Matt Nelson, Deputy David Sierra, and Deputy Tyler Caruso.
The Lifesaving Medal is presented to deputies who acted in an emergency situation and saved a life, and it was given to Sergeant Scott Maitrejean, Sergeant Roy Spizale, Corporal Ryan Eberts, Corporal Brandon Bass, Corporal Chris Cassidy, Corporal Jared Mire, Deputy First Class Jesse Smith, Deputy First Class John Hrabley, Deputy First Class Joseph Broom, and Deputy Jonathan Ringo.
The second-highest award is the Medal of Valor (second to the Medal of Honor). It is given to deputies who have placed themselves in a dangerous situation that could harm them while performing a brave act in an emergency or beyond the call of duty to save another person's life.
The Medal of Valor was presented to Sergeant Jed Sharp, Corporal William McIntyre, Deputy Chris Washington, Deputy First Class Walter Eason, Deputy First Class Preston McCarra, Deputy Chris Washington, and Deputy First Class Dylan Crawford, who also received the 2021 Louisiana Sheriff's Association Deputy Valor Award.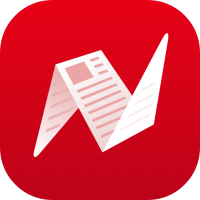 This is original content from NewsBreak's Creator Program. Join today to publish and share your own content.