NEW ORLEANS, LA – NOLA Ready Volunteer Corps presents NOLA Ready Volunteer De-Escalation Training, where volunteers will learn how to de-escalate conflict during disasters and emergencies.
In this season, full of rain with a high chance of flood and other disasters, people will experience all types of distress before, during, and after the disasters. This may lead to overwhelming agitation and impatience, looking for answers and relief is what they all do. As an NOLA Ready volunteer, there are instances you may be the first person to encounter a person in distress, and it is essential for you to have the skills and understanding to support them.
This is why NOLA Ready hosts a De-Escalation 101 training for all volunteers. De-escalation is a set of skills that focuses on calm and clear communication to reduce conflict and find a resolution.
In this training, participants will learn techniques to de-escalate conflicts, practice in a supportive environment, and also build connections with other NOLA Ready volunteers.
Join this training on Saturday, August 7 at 10a.m. until 11:30a.m. at 5420 Franklin Ave. In-person attendance is highly encouraged for de-escalation skills require practice. However, if you are unable to attend in-person, online training will also be available.
This training is free and open only to registered NOLA Ready Volunteer Corps and Medical Reserve Corps. Apply for a volunteer position here before you register for the training.
If you are already a member of the NOLA Ready Volunteer corps, head to Eventbrite to register or send an email to volunteer@nola.gov.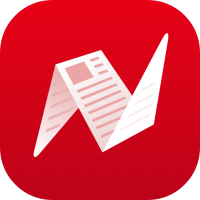 This is original content from NewsBreak's Creator Program. Join today to publish and share your own content.