New Orleans, LA - On July 14, 2021, Mayor LaToya Cantrell issued a statement on the Louisiana Legislature to uphold Gov. John Bel Edwards' veto of legislation that would ban transgender girls and women from participating in sports due to their gender identity.
"The fact is the legislature passed SB 156 despite having no evidence that participation by trans athletes has caused an issue in Louisiana, and in the face of the very real possibility of economic boycotts. New Orleans is a welcoming city, with no place for discrimination," he explained.
"We stand firmly with our trans brothers, sisters, and siblings against this hateful bill. Governor Edwards was right to veto SB 156 and we urge legislators to let that veto stand. To target children in this way is simply unconscionable. And as the Mayor of New Orleans, let me say this to the trans youth in our community: no matter what laws the legislature passes, you will always be loved and accepted here in New Orleans."
Lesbian, gay, bisexual, and transgender of Louisiana may face some legal challenges not experienced by non-LGBT residents. The bill, titled the Fairness in Women's Sports Act, aims to restrict transgender children and women from joining athletic teams or participating in sporting activities specifically designed for girls or women at elementary, secondary, and postsecondary schools.
Discrimination on account of sexual orientation and gender identity is prohibited in employment as a result of Bostock v. Clayton County, but not in the areas of housing, health care, education, credit or public accommodations.
"As I have said repeatedly when asked about this bill, discrimination is not a Louisiana value, and this bill was a solution in search of a problem that simply does not exist in Louisiana. Further, it would make life more difficult for transgender children, who are some of the most vulnerable Louisianans when it comes to issues of mental health. We should be looking for more ways to unite rather than divide our citizens. For these and for other reasons, I have vetoed the bill," stated Gov. Edwards.
Same-sex sexual activity is legal in Louisiana, and same-sex marriage has been recognized in the state since June 2015 as a result of the Supreme Court's decision in Obergefell v. Hodges.
A 2017 opinion poll from the Public Religion Research Institute showed that 63% of Louisiana residents supported anti-discrimination legislation protecting LGBT people.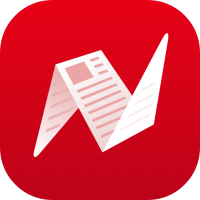 This is original content from NewsBreak's Creator Program. Join today to publish and share your own content.