NEW ORLEANS, LA - On Wednesday, July 22, 2021, Mayor Cantrell announced an indoor mask advisory to slow the alarming spread of COVID-19. Due to an increase in COVID-19-cases-and hospitalizations in recent weeks, the city of New Orleans issued indoor mask advice, requiring everyone to wear a mask indoors when interacting with anyone who is not a member of their immediate family.
In the last two weeks, the average number of daily infections has surged by more than tenfold, with 185 new cases reported in Orleans Parish today alone. Today's number of new cases reported statewide is the third highest since the outbreak began. COVID hospitalizations are also on the rise across the state, with two times the number of COVID patients admitted in the last two weeks.
Unvaccinated people account for the vast majority of cases, with unvaccinated people accounting for 97% of those admitted to hospitals. Because there is so much virus circulating in the population, "breakthrough" cases among vaccinated New Orleanians are on the rise. The great majority of breakthrough cases have been minor thus far.
"Due to the rapid spread of this new delta variant and dramatic spiking cases, we have to move towards an indoor mask advisory. Putting more responsibility on residents in our community that have yet to be vaccinated. Now, currently, our guidelines required those who are not vaccinated to put that mask on. But what we've also found is that isn't happening as relaxed of those who walk around unvaccinated."
Previously, it was reported that Mask mandated eased in New Orleans and across the state for fully vaccinated residents.
COVID-19 has been shown to spread more slowly when masking is used. Residents are required to wear masks in indoor situations when interacting with others who are not family members. Residents are reminded, however, that COVID vaccines are still the best approach to avoid the pandemic. Although 69.1% of eligible individuals have received at least their first vaccination, many people in the community are still unprotected.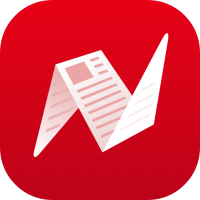 This is original content from NewsBreak's Creator Program. Join today to publish and share your own content.