NEW ORLEANS, LA – National Weather Service New Orleans has issued a heat advisory starting on July 23 from 9 AM until 7 PM. However, the overnight hours are expected to be pleasant.
Temperatures along and the south of the I-10/20, from New Orleans, Baton Rouge, Covington, and more may reach up to 109 degrees. This is after the temperature reached 97-100 degrees in some areas in New Orleans, including New Orleans NAS and New Orleans International Airport on July 22.
NOLA Ready recommends everyone to stay cool, hydrated, and informed about the weather and recognize the symptoms of heat-related illnesses.
Try to stay indoors in air-conditioned places like a library or malls and stay out of the sun. Don't forget to wear a hat and consume plenty of water, no matter you are thirsty or not. However, avoid drinks with high sugar levels and alcohol.
High temperatures above 80 degrees outside may lead the heat in vehicles, especially cars, to reach deadly limits very quickly. A car's temperature may reach 99 degrees in 10 minutes and 123 degrees in one hour. Citizens are advised to limit outdoor activities to lower the risk of heat-related illness and dehydration.
However, there is also a 35% chance of rain in New Orleans. If you must leave the house, make sure to not forget your umbrella – for the chances of both rain and sun.
Heat-related illness can be divided into heat exhaustion and heatstroke. These are two different conditions with different risks. Children under 4, adults over 65, and people who are overweight or ill have higher risks of heat-related illness.
Read more to know the symptoms and what to do if you, or anyone close to you, suffer from heat-related illness.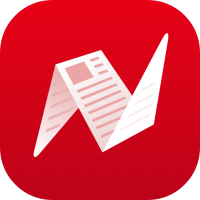 This is original content from NewsBreak's Creator Program. Join today to publish and share your own content.