NEW ORLEANS, LA — Join the 2020 and 2021 Chefs to Watch, an exclusive six-course dinner event at the Southern Hotel. The 2020 Chefs to Watch will be held on Thursday, August 12, and the 2021 Chefs to Watch will be held on Friday, August 13.
Louisiana Cookin' started Chefs to Watch in 2002, as a way of recognizing and showcasing the talented chefs of restaurants around Louisiana—those who show passion following the culinary traditions while creating new concepts and delivering their twists.
2020 Chefs and their dinner menu include New Orleans' Ana Castro of Thalia with the menu crab and shrimp aguachile; Lisa Nelson of Queen Trini Lisa with the menu Doubles (Curried chickpeas between turmeric flatbread); and Charly Pierre of Fritai with the menu roasted pepper and watermelon soup.
Meanwhile, 2021 Chefs include New Orleans' Melissa Araujo of Alma, Serigne Mbaye of Dakar NOLA, and Kaitlin Guerin of Lagniappe Baking Co. The menu for 2021 chefs will be announced soon.
For the full list of chefs attending and the menu served, check out here.
The evening starts at 6:30 p.m. with cocktails and small bites in coordination with past chefs. It is hosted by St. Tammany Parish Tourist Commission. The full schedule for two nights of the event is available here.
Tickets are available with the general admission of $150 for one night and $270 for two nights. Ticket sponsorships are also available.
Chefs to Watch takes place just forty-five minutes away to the north of the French Quarter, at the Southern Hotel, in the town of Covington. This historic landmark was restored and reopened in 2014, and since then became an important part of the Covington community.
For additional information, leave your inquiries here.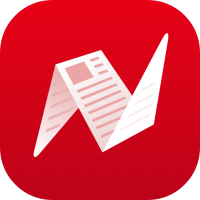 This is original content from NewsBreak's Creator Program. Join today to publish and share your own content.