NEW ORLEANS, LA — Governor John Bel Edwards has appointed the Vice President of Business Development at University Medical Center, Charlotte Parent, RN, MHCM, to serve as a commissioner on BioDistrict New Orleans, a state-enabled economic development district for a six-year term pending senate confirmation.
The 2.4-square-mile district, which spans downtown and Mid-City, is dedicated to expanding both the programmatic and physical development components of New Orleans' biosciences sector. BioDistrict New Orleans is made up of 15 members who represent New Orleans' major academic and medical institutions.
"I'm honored to be appointed to BioDistrict New Orleans and welcome the opportunity to help advance its important mission," she said." As an anchor institution of the BioDistrict, University Medical Center shares the vision of developing this vital area into a thriving business, education, science, and healthcare destination."
Charlotte has a long history of using her skills to help the City of New Orleans grow in areas such as business, education, science, and healthcare. Charlotte's current position at University Medical Center, located in the heart of the district, entails developing and implementing strategic business initiatives to meet the needs of the community while collaborating with physicians and hospital leadership.
Charlotte was instrumental in enacting the city's smoking ban in her previous role as New Orleans Health Director. She was part of the team that re-built New Orleans East Hospital while serving on the Board of the Hospital Service District for New Orleans East Hospital, improving access to healthcare in that area.
Charlotte was recently recognized for her exceptional compassion for New Orleans by the Orchid Society, a professional network of African-American women who serve as positive role models for young ladies.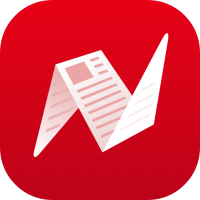 This is original content from NewsBreak's Creator Program. Join today to publish and share your own content.