NEW ORLEANS, LA — John Huppi, a Tulane University School of Architecture faculty member, has been taking part in a rowing team that recently earned a spot to compete in the FISA World Rowing Beach Sprint Finals. He will represent the United States in Oeiras, Portugal, this fall.
Huppi, an assistant director of the real estate program, is a part of the five-person crew, including his wife, Hannah. The two met while students at Tulane were part of Tulane's Club Sports Rowing Team.
"We learned to row at Tulane and have been rowing ever since," he said.
The pair won USRowing's first-ever Beach Sprint Trials in Sarasota, Florida, last month. Alongside them are teammates John Olbrys, an officer of the U.S. Coast Guard and Christine Cavallo, a seven-time senior national team member and a three-time world record holder.
The crew won the trials with a time of 2 minutes, 32.7 seconds.
Their boat class, Mixed C4x+, means that the crew consists of two men and two women. Each rower controls two oars and competes on a coastal shell with a coxswain, steers the boat's fin and rudder. The crew's coxswain is Bennett Rossell, from Stetson University, who also acts as coxswain on that university's men's rowing team.
Huppi noted that there are many differences between coastal shell competition and flatwater rowing. He said that there are several variables at play,
"You have swells, wave breaks, wind, tidal flows, and probably the most dramatic of all those are the wave breaks because the boats can really launch off waves."
The crew uses Lake Pontchartrain near New Orleans to practice while also utilizes the beach near the Seabrook Bridge near the Industrial Canal. The team also goes on training trips to Florida before the tournament.
In addition to being exceptional rowing athletes, John and Hannah Huppi perform the balancing act of working full-time. They also a parent of a 20-month-old daughter.
"It's all very unusual. Most of these rowers that we row against and row with are full-time athletes. So, we're incredibly fortunate to be healthy enough and physically fit enough to have been given this opportunity, even just to make it to the start line," he said. "Just overcoming all those barriers, and to push through and qualify is just incredible."
Olbrys and Cavallo also welcomed the win after neither was able to qualify for the upcoming Olympics. Huppi said that training for the tournament could be intense, and not every day is perfect. Yet, they do their best and "take what the day gives" them.
Huppi believes that the competition, which will be held September 24-26, is not a mere test of strength. "It's not just a test of physical excellence, but it's also a test of adaptability and problem solving because the conditions change with every wave."
He said that this is the first time USRowing will compete in the international coastal rowing competition, which will feature 16 countries. The top eight teams then will advance to knockout-style rounds to make it to the final.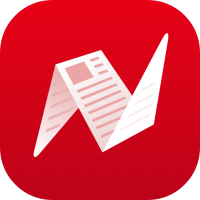 This is original content from NewsBreak's Creator Program. Join today to publish and share your own content.