NEW ORLEANS, LA — Warren Easton Charter High School is offering COVID-19 Moderna and Johnson & Johnson vaccines on July 8 and July 31, 2021. The vaccination will be provided by the CORE organization.
The vaccination is available for parents, guardians, faculty, staff, students and the community. On July 8, 2021 the vaccination will be at Warren Easton's cafeteria starting at 12:30 p.m. to 4 p.m. Prospective participants are required to register online at https://www.primarybio.com/l/neworleansps for vaccination and COVID-19 testing.
Since the School will continue on August 5, 2021 for a hundred percent capacity including Physical Education, Athletics, Marching Units and other after-school activities, Warren Easton is encouraging every school member to get vaccinated to stop the spread.
According to CDC, the Moderna vaccine is an mRNA-based vaccine that is produced by ModernaTX, Inc. The Moderna vaccine is made of nucleoside-modified mRNA that encodes the viral spike (S) glycoprotein of the SARS-CoV-2 virus. It needs two shots, 28 days apart each.
Meanwhile, Johnson & Johnson is a vaccine made of a viral vector, a modified version of a different virus, to deliver important instructions to human cells. This vaccine is produced by Janssen Pharmaceuticals Companies of Johnson & Johnson. It needs only one shot to be effective.
Note that there will be possible side effects for each shot of every kind of vaccine. In the spot you got the injection, there might be pain, redness and swelling. For the rest of our body, there could be flu-like symptoms such as chills, fever, nausea, muscle pain, headache and tiredness.
In advance, there are some restrictions related to persons with health conditions. For more information about the restrictions, visit https://www.cdc.gov/coronavirus/2019-ncov/vaccines/different-vaccines/Moderna.html.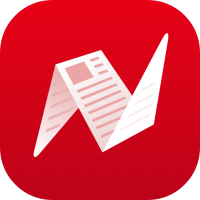 This is original content from NewsBreak's Creator Program. Join today to publish and share your own content.