NEW ORLEANS, LA — On Wednesday, June 30, 2021, the U.S Attorney's Office for the Eastern District of Louisiana has announced that Ashly Howard, 34, from New Orleans, Louisiana, was convicted to five years probation in federal court.
U.S. District Judge Eldon E. Fallon convicted Howard on June 24, 2021, for theft of government funds as well as identity theft.
The court documents show that Howard started her action in 2018 through 2019. Howard fraudulently submitted Free Applications for Federal Student Aid or Master Promissory Notes in individuals' names in order to get federal financial aids. Howard facilitated the submission of thirty applications to Nunez Community College in Chalmette, Louisiana in those individuals' names.
After that, Howard helped the debit cards making in the name of those individuals so that the student loan outcomes could be issued. After she got the grants and student loans, Howard used the funds under the names of the individuals. Some of the funds were used with the individuals' approval and consent, but without. In total, Howard's fraudulent totaled approximately $280,000 in Department of Education funds to which she was not even entitled.
Kathryn McHugh, Assistant U.S Attorney, prosecuted this case. The U.S. Department of Education handled this case. Duane A. Evans, U.S. Attorney, praised the office of the Inspector General for their work.
A similar case recently went to court. Igel Casanova Gibbins, 43, of Montz, Louisiana, pleaded guilty for obtained a total of $200,396 from her father's Capital One Bank account on June 15, 2021. She faces a maximum penalty of ten years imprisonment followed by up to three years of supervised release.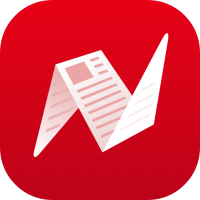 This is original content from NewsBreak's Creator Program. Join today to publish and share your own content.