NEW ORLEANS, LA — New Orleans is a city like no other in the U.S. when it comes to its history of the occult. The mysticism brought from Europe, the Caribbean, South America converged with the native beliefs in the town, giving birth to a mystical identity unique to the city.
There are three must-visit museums in New Orleans if you are interested in the occult and the macabre.
1. Museum of Death
Open from Monday to Sunday from 10 a.m. to 6 p.m. They have body bags, coffins and skull collections, Theatre of Death, antique mortician apparatuses, Manson Family photos, artworks and letters from infamous serial murderers, cannibalism and much more. You can found them at 227 Dauphine St, New Orleans, LA 70112.
Disclaimer: This museum portrayed objects and photos for mature audiences and not for the faint of heart.
"A fun experience, if this is your sort of thing. A museum full of skeletons, serial killers, photos of corpses, and the like. It isn't terribly gruesome, but it is probably not a place for weaker folks. Note that this place has a very serious no phones policy - I suspect it might have to do with some of the exhibits (especially the purportedly real mummified fetuses)…This particular location has a pretty decent section of skeletons, a lot of cool serial killer memorabilia, and, most infamously, Dr. Kevorkian's suicide machine." — Kirk S. on Yelp.
2. New Orleans Historic Voodoo Museum
Open from Monday to Sunday from 10 a.m. to 6 p.m. The New Orleans Historic Voodoo Museum was established in 1972 by Voodoo Charlie. Until today, it the only voodoo museum in the U.S.
The museum is a great place to visit to explore and learn about the rich culture that shapes New Orleans. They also have on display historic voodoo relics, paintings, sculptures, and other artifacts. Find them at 724 Dumaine St, New Orleans, LA 70116.
"Don't leave New Orleans without visiting the Voodoo Museum! You will not be disappointed. Tip: Go early. The place is small and it can get a little crowded." — Yummy S. on Yelp.
3. New Orleans Pharmacy Museum
New Orleans Pharmacy Museum was established in 1823. Bloodletting, leeches, and questionable medical practices are featured on this mid-19th Century apothecary shop floor. They also have apothecary bottles filled with crude drugs, medicinal herbs, and "gris-gris" potions use by Voodoo practitioners.
They are located at 514 Chartres St, New Orleans, LA 70130. The museum is currently closed for restoration until the end of July.
"This museum is a must-see if you have any interest in medical history. So many fascinating artifacts from pharmaceuticals and surgeries of days past! It is a self-guided tour as of right now and requires tickets in advance, but it is very worth it!!" — Rochelle M. on Yelp.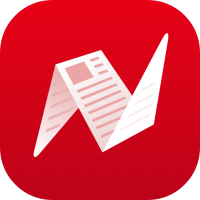 This is original content from NewsBreak's Creator Program. Join today to publish and share your own content.