NEW ORLEANS, LA — Save your spot for the inaugural event of the EmpowHer Privateers initiative launched by the University of New Orleans athletic department on Friday, August 27 at 11.30 a.m. in the Intercontinental Hotel in New Orleans.
Gayle Benson, New Orleans Saints and Pelicans Owner/Chairman, will be the keynote speaker to gather support and awareness for the new mission of Privateer Athletics.
EmpowHer Privateers is an initiative to develop woman leaders through intercollegiate athletics. The initiative goals are to empower women student-athletes through scholarships, establish mentorships that will benefit them before and after graduation, and create dynamic experiences.
EmpowHer Privateers has been an initiative that excited Tim Duncan, Vice President of Athletics and Recreation at the University of New Orleans. The Athletics staff and volunteer committee have developed plans for the talented and well-deserved female student-athletes.
The August brunch aims to accomplish three things: fully funding female student-athlete scholarships, establishing intentional mentorships to impact leadership skills positively and creating dynamic educational experiences.
Sponsorship to the event starts at $1,500 for the Courageous Sponsor level, $5,000 for the Bold Sponsor, and $10,000 for Limitless Sponsor. Each level has its own benefit programs.
"As a former student-athlete, I know firsthand how important sports can be to a young person's development in all facets of their lives," said Dr. Stacy Nicklow.
She added that they would benefit more from the chance to develop leadership skills, more access to mentoring with community leaders, and more cultural experiences to add to their regular coursework. For her, the EmpowHer Privateers initiative is a positive step in helping and supporting female student-athletes to reach their full potential.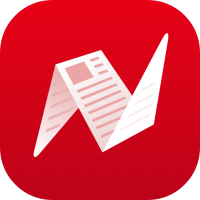 This is original content from NewsBreak's Creator Program. Join today to publish and share your own content.