NEW ORLEANS, LA — M. O. Walsh, the director of the Creative Writing Workshop of the University of New Orleans, couldn't hide his excitement when he learned that his second novel, "The Big Door Prize", is being adapted into a television series for Apple TV.
"I'm psyched. This is dream stuff for me," Walsh said. "I think every fiction writer would like to see their work cast back at them on screen. It's just so rare that it actually happens that I'm incredibly grateful."
The book was released in September 2020 and has gained praise with starred reviews. Skydance Media and writer David West Read of "Schitt's Creek" will be the television adaption supervisors. The production process is scheduled to start in September, but Walsh said that it could change.
"I imagine it will be next year before anything airs," said Walsh, who will be a producer and serve mainly as a consultant for the series. Walsh added, "I very intentionally do not want to interfere too much, David and the writers he hires are all experts at television scripting, not me … I have read the pilot script and seen the first season outline and I love all the ideas he has, as well as some of the changes necessary to make it into a series. I have total faith."
"They were all great and smart, but I got the feeling with David West Read that he saw the book exactly the same way I did," Walsh said, after receiving multiple bids from production companies and had met with some of them to discuss ideas.
"The things he really wants to bring to the series are the same things that are most important about the book to me; the humor, the heart. I also really loved his work on 'Schitt's Creek' and the fact that he has a playwriting background. After several conversations, I had no doubt he would do a great job with the material and that I was lucky to be in his orbit," Walsh said about working with David West Read.
"The Big Door Prize" is set in Deerfield, LA., a small fictional town where Walsh described as the town where "everybody knows everybody". The story started when a strange new machine that looks like a photo booth arrived at the local grocery store. The machine claims it can show people their best potential by analyzing their DNA.
"So, people who have been construction workers for the last 20 years might get a readout from this machine saying they would actually be a really great chef or tennis player or accountant if they pursued it," Walsh said. "The more people try the machine, the more the town gets engrossed with it as people start trying out some strange new paths," he added.
Then, there are Douglas and Cherilyn, who get significantly different results from the machine. Walsh said that the readouts make them question whether they are genuinely as happy as they thought.
"This is not a sci-fi novel. It's a more humorous and heartfelt look at people and how they square themselves with their dreams," Walsh said.
"It's an exciting list. Still, I can't say and won't know anything official until they do," Walsh said when he was asked about the actors that Apple TV plans to approach.
"I'll just sit back with my popcorn and wait," he added.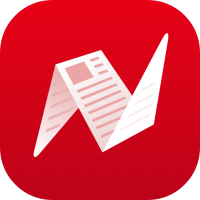 This is original content from NewsBreak's Creator Program. Join today to publish and share your own content.