NEW ORLEANS, LA — The New Orleans Public Library has successfully helped the Hynes Charter Elementary build its own library, something that the school principal thought would've taken years to establish.
During the school's winter break, a team of four NOLA library workers came in with a pile of books from the library's collection. The workers sorted and classified the books and set up the room.
"When our kids returned from their vacation, they found a library waiting for them," said Principal Brittany Smith.
The classroom-sized library houses a collection of books donated by parents, teachers, and the library. Although the project was put on hold most of the time during the COVID-19 pandemic, library personnel revisited the school earlier this month to make some final adjustments and prepare the area for the fall's growing student body.
In the fall of 2019, Hynes UNO started operating with only 107 kindergarteners placed in their temporary building's four classrooms. This fall, the school will welcome a second-grade class. Smith states that the school hopes to add a new class every year up to grade eight. Their permanent building is now being built and scheduled to open in 2023.
Smith wants to hold a library card drive in September, with the goal of getting all 300 Hynes UNO students to sign up for their own New Orleans Public Library cards.
NOLA Librarian Kacy Helwick worked on the Hynes UNO project and said it was a joy.
"School libraries are vital resources to both the students and the teachers, and I'm really happy I was able to be a part of this project," Helwick said. "As the youth collection development librarian, I've been lucky enough to be involved in the opening and re-opening of several of our locations. Organizing a new library is always hard work, but it is so satisfying to see it all come together."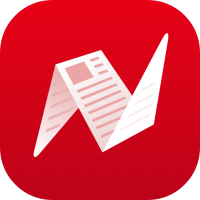 This is original content from NewsBreak's Creator Program. Join today to publish and share your own content.