NEW ORLEANS, LA — United States Attorney Duane A. Evans announced that James Curtis Williams (66) of Gibson, Louisiana and Ryan Wheaten (53) of Lafayette, Louisiana, plead guilty on June 23, 2021, to staged automobile accidents with tractor-trailers in New Orleans.
According to the guilty plea, Williams staged an accident at the Chef Menteur Highway and Downman Road intersections on March 27, 2017 with five other co-defendants-passengers: Tanya Givens, John Diggs, Damien Labeaud, Roderick Hickman and Lois Russell.
Hickman drove and crashed Russell's car into the truck and then left the scene with Labeaud. Russell, Williams, Givens and Diggs, claimed the insurance for personal injuries. The trucking and insurance companies spent approximately $272,500.00 for the false claims.
On May 17, 2017 Wheaten, with Labeaud, Mario Solomon, Henry Randle and Dakota Diggs, caused an accident in the vicinity of U.S. Highway 90 East and Calliope Street in New Orleans. Later, Labeaud and Solomon staged another crash in Louisa Street and Chickasaw Street vicinity with Bernell Gale, Troy Smith, Marvel Francois and another passenger. The victim trucking and insurance companies spent approximately $10,000.00 for these false claims.
William and Wheaten face a maximum sentence of five (5) years, a term of supervised release up to three (3) years after the prison release and/or a fine of $250,000 or the greater of twice the gross gain to each defendant or twice the gross loss to anyone under Title 18, United States Code, Section 371.
The U.S. Attorney's Office received help from the Federal Bureau of Investigation, Louisiana State Police and the Metropolitan Crime Commission for these cases.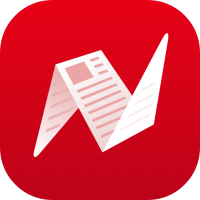 This is original content from NewsBreak's Creator Program. Join today to publish and share your own content.