NEW ORLEANS, LA — Jay H. Banks requested to invite Key Stakeholders for the upcoming Criminal Justice Committee Meeting in City Council Chambers on Wednesday, June 16, 2021 at 10:00 a.m. to follow up about the electronic monitoring eligibility procedures.
On June 11, District "B" Councilmember, Jay H. Banks, invited Chief Judge Herman, Judge Harris and Judicial Administrator Kazik through a letter sent by his office. Banks requested to have their participation for the upcoming Criminal Justice Committee Meeting.
The reason for their participation is to clarify the procedures on how a person is eligible for electronic monitoring. This was raised to follow up the Pollock tragedy that happened recently.
The tragedy was caused by Bryan Andry, who was suspected as the murderer of Ms. Portia Pollock. He was arrested, however, he was now out of jail due to unrelated offense to when the Pollock tragedy happened. It is reported that he had been placed by the court on a location with electronic monitoring.
Therefore, along with the request letter from Banks, he included some key points that will be discussed in the upcoming meeting regarding the electronic monitoring procedures. These are the points:
1. The name of the monitoring company
2. A copy of the contract between the Courts and the monitoring company
3. The policy of the Court for the use of electronic monitoring
4. Are all offenses eligible for electronic monitoring?
5. Who makes the recommendation that monitoring be used?
6. Who is responsible for monitoring?
7. Who is responsible for vetting violations?
8. Specifically, who is notified if there is a violation?
9. What is the timeframe for notification of a violation?
10. Who is responsible to pick up the offender if a violation has occurred?
11. What happens to the offender if a violation occurs?
Banks really hopes that this crucial discussion can give him and the public some answers and transparency. He believes that this could be a way to prevent other tragedy in the future.
You can check the New Orleans City Council's website for the update and latest news about this matter.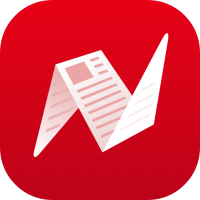 This is original content from NewsBreak's Creator Program. Join today to publish and share your own content.