NEW ORLEANS, LA — Southern Food & Beverage Museum or SoFAB in New Orleans is holding the Summer Kids Culinary Camp. This camp will introduce nutritional knowledge through food preparation, nutrition activities, food history, games and also eating. The culinary camp will last for a week, from Monday, June 14, to Friday, August 6. Camp will begin at 9 a.m. and end at 12 p.m. each day.
There are two age groups eligible for the camp, which are:
1. 7 to 11 years old. This group's camp will be on these dates:
- June 14 – 18, 2021
- June 21 – 25, 2021
- June 28 – July 5, 2021
- July 26 – 30, 2021
- August 2 – 6, 2021
2. 11 to 15 years old. This age group will join Teen -/+ Week that will be held on:
- July 12 – 16, 2021
- July 19 – 23, 2021
There are four registration fees range for the camp. The first one is Regular Registration, which costs $130 per week per kid, and $110 per week per kid for members. The next is multiple weeks registration. This one costs $110 for regular and $100 for members. For further information for the registration and ticket refunds, contact info@southernfood.org or 504-569-0405.
Due to the pandemic, this year's camp is shifting to new rules. The camp is now limited to 10 kids per day, instead of 30 like the years prior. There will be three leaders per session. Instead of six kids per table, there will be only two per table.
Children will be obliged to wear a mask and will be temperature-checked every morning. There will be individual or pod cooking instead of group stations. In addition, there will be no visitors or staff in the museum during the camp.
For more information about the camp and other policies, contact Jennie Merrill, SoFAB's Director of Education, at jennie@southernfood.org or visit https://southernfood.org/events/camp2021.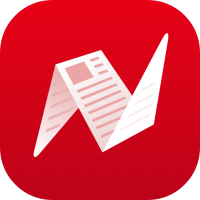 This is original content from NewsBreak's Creator Program. Join today to publish and share your own content.