NEW ORLEANS, LA — The NOLA Office of Youth and Families aims to increase the reach and depth of positive youth development programs such as career readiness and out-of-school time enrichment and to promote rehabilitation and reentry in our juvenile justice system.
At this time, the Office of Youth and Families have several signature programs, such as:
- Junior Civic Leadership Academy (JCLA)
The Mayor's Office of Neighborhood Engagement, in collaboration with the Mayor's Office of Youth and Families, would like to invite you to attend the Junior Civic Leadership Academy (JCLA). The Junior Civic Leadership Academy is a fun, 8-week program that gives kids a behind-the-scenes peek at city administration.
The program involves interactive demonstrations and talks that give attendees a behind-the-scenes look at how the city of New Orleans works. Students will be more equipped to interact in their communities and help residents improve their quality of life with this knowledge.
- Mayor for A Day Essay Contest
The "Mayor for a Day" initiative attempts to develop and inspire leadership in New Orleans' young people. Students in New Orleans' sixth through twelfth grades are invited to prepare essays describing how they would run the city if they were Mayor for a day. Two winners will be chosen and will have the opportunity to be sworn in as Mayor and shadow him for a day.
- Mayor's Youth Advisory Clinic
The Mayor's Youth Advisory Council helps young people become better leaders by involving them in policymaking. MYAC members provide ongoing feedback to the Mayor and City agencies, organize an annual youth leadership summit, and complete a collective impact project as part of their commitment to being civic leaders.
- Parent Leadership Training Institute (PLTI)
PLTI is a free, 20-week leadership program designed to help diverse parents and caregivers improve their civic abilities and become strong advocates for their children while also affecting community change. On June 23, 2020, the first PLTI class received their virtual diploma. Please return to this page for updates on PLTI's second term!
- Pathways Youth Internship Program
Pathways is a paid internship program for system-involved kids aged 14-17 that runs all year. Youth are placed in relevant employment environments and get training, case management, and a stipend. This program has a limited number of slots due to COVID-19.
- Summer Success Internship Program
The Mayor's Office of Youth and Families, in collaboration with Job1, offers a 5-week paid career readiness program called Summer Success. Summer Success provides community-based, paid employment opportunities to New Orleans teenagers (ages 14-17) who have been involved in the criminal justice system.
- Meditation Room (Social Services)
The meditation room is a designated safe zone in City Hall accessible to the general public and City Hall staff.
Residents can access more information on the programs by visiting https://nola.gov/office-of-youth-and-families/ or reaching out through (504) 658-4000.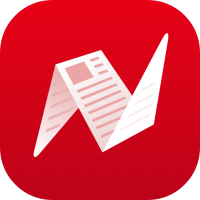 This is original content from NewsBreak's Creator Program. Join today to publish and share your own content.