NEW ORLEANS, LA — What was life like as both plantation owners and the enslaved people?
When you travel to the Great River Road, there are many fascinating plantation homes to discover. However, when your stay is limited, we always make sure you visit Destrehan Plantation. It is just 30 minutes drive from the French Quarter.
This plantation is recommended for you, traveler, because Destrehan Plantation is different from any plantations out there. The River Road Historical Society, which runs the property, has gone to great lengths to make sure you get the whole story of the plantation.
We will help you capture what life was like for both plantation owners and the enslaved people who worked there in extensive detail.
Destrehan Plantation is the oldest documented plantation in Louisiana. The guides will tell the story based on historical facts rather than exaggerated Hollywood versions of what life was like in the antebellum South.
The Unheard Voices tour, led by Destrehan family descendent herself, Diane Honore, will tell little-known stories of the enslaved Africans, German farmers, Acadians and native Americans who once lived in this area known as the German Coast.
Perhaps the most moving story you will hear would be about the 1811 Slave Revolt and the tribunal held right on the gallery of the plantation. You will stand in the wash shed, once a wall-to-wall with enslaved prisoners, where many of them were sentenced to death. Their heads are placed on the spikes outside the plantation as a warning sign.
Another unique thing that you can find in Destrehan Plantation is the telling story in a colorful period costume. Honore weaves her way in her outfit while filling in her cousins' stories whose portraits are hanging on the wall.
You will find yourselves standing in the bedroom where one of her young relatives died of yellow fever. Honore will explain how the cousin was tended by an enslaved woman who would stay up all night taking care of the child and would have no break before starting her morning chores.
The plantation's regular tour does an excellent job in telling the whole story of how the plantation life as well, while focusing on everyday life on a Southern sugar plantation.
You will be introduced to mannequins representing people who once lived at Destrehan, see where food was prepared, hear tales of the family's black sheep, and many more stories waiting to be discovered.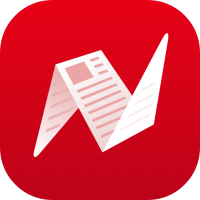 This is original content from NewsBreak's Creator Program. Join today to publish and share your own content.