NEW ORLEANS, LA — The New Orleans Film Society, in collaboration with TuckerGurl and REI Co-op, created a multipart video series to help expand the historically narrow definition of the outdoors and address barriers to collective healing.
The Film Society will start screenings on Thursday, July 8 at Broadside.
The series called "The Trees Remember" directed by Angela Tucker, is a story that spans 60 years following the compelling, reflective, and sometimes humorous lives of Black women of different ages growing and thriving in the outdoors and exploring connection through movement, stewardship and grace.
Chronologically, the series starts in the '60s with a short film titled "Movement" following Carmella, who takes her daughter, Jojo, a disinterested teenager, on a fishing trip. Wanting to make sure that her daughter is grounded in her roots, Carmella passes on the need for strength and resilience during the burgeoning civil rights movement. Based on real-life events.
"Maintenance" takes place in the early '90s following Nia and Franklin, a bickering couple weathering a rough patch in their marriage. While deciding whether to leave Philadelphia to be closer to nature, they take a trail maintenance class from a park ranger and learn the importance of maintaining something you love.
The last short film of the series is titled "Migration", which was based on the events that transpired in 2020. During the pandemic, Pepper has barely left her home in New Orleans. She must decide if she is willing and able to venture outdoors during a pandemic. As she comes to see the meditative aspects of birding, she learns that nature can bring together strangers when we are at our most disconnected.
"The Trees Remember" is directed by Emmy-nominated filmmaker Angela Tucker, who also co-wrote the film. Her production company, TuckerGurl Inc, is passionate about stories that highlight underrepresented communities in unconventional ways.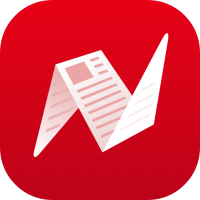 This is original content from NewsBreak's Creator Program. Join today to publish and share your own content.