Take care of you!
Photo by AZGAN MjESHTRI on Unsplash
The stress of the last year may require more advanced coping skills than what we've used in the past. Since we can't control the world around us, we learn to focus on what we can. One of the most important things we can focus on is our own mental health. With this in mind, here are 11 things to try when our mental health needs extra TLC:
Therapy
As a former therapist, I would be remiss not to suggest counseling first. I highly recommend therapy for everyone. I've been a client as well as a therapist, and it has literally been life-changing for me, in the best possible way. Finding a local therapist can be a first step to getting our mental health in great working order.
Journaling
Journaling can be a powerful way to say how we feel on paper — even if we aren't yet ready to say it out loud. We can pick up a journal at one of our local area gift shops and start writing down our thoughts.
Sleep
Getting more sleep can help us better deal with stress. It's hard enough to manage hard times when we're rested without depriving ourselves of rest unnecessarily. Lately, I've found that taking a short nap in the afternoon helps me on stressful days. If that's not possible, going to bed earlier can help us get more rest.
Meditation
When I have trouble sleeping, I turn to a guided meditation specifically for sleep. It always works. Even a short meditation can help if we take the time to do it. We can even visit a local yoga studio to find out how yoga and meditation intersect and benefit both our physical and mental health.
Sunshine
It's remarkable how much getting a little sun can help when we're feeling terrible about everything. Sitting in the sun for a few minutes can be a help. Maybe it's not a miracle cure, but it probably won't hurt either. We can go for a walk to Town Park or visit one of the local area parks to get sunshine.
Mindfulness
Mindfulness is more than just paying attention to the world around us; it's paying close attention. To be mindful, we tune into the full sensory experience of life. When life is stressful, oftentimes the last thing we want to do is tune in to the chaos. Learning to tune into ourselves, however, can provide us with valuable information about how we're feeling — physically and emotionally. It can also help us focus on the good things.
Visit Hard Labor Creek State Park in nearby Rutledge
Go to a lake. Go to a park. Go forest bathing — where you immerse yourself in a forest (be safe and stay on a path). The change of scenery might help, but it's also a great way to reset ourselves when we're feeling overwhelmed.
Get Fit
If we associate it with an active thing we actually enjoy doing, it shifts our perception. If we don't like going to the gym, we can hit a hiking trail. We can shoot baskets at a local park or call a friend and set up a tennis game. The aquatic center offers swimming, and we can rent paddleboards from Over Yonder Outpost in Rutledge and go out on the lake at the park. Fitness can be fun if we figure out something we enjoy doing and then work it into our schedule.
Visit The Library
We can stock up on books at the local library. Whether we enjoy light romcoms or grisly murder mysteries, reading offers an escape and a way of leaving even if we can't go anywhere. If the Morgan County Library doesn't have a book we want in stock, it may be possible to request it through inter-library loan.
Get Hygge With It
I love everything about hygge — a Scandinavian lifestyle involving everything cozy. We can light candles we pick up from Catherine Ann's downtown. We can snuggle into our softest pajamas purchased from Laughing Moon. We can source a warm blanket from In High Cotton. We can sho local and enjoy the full hygge sensory experience.
Comfort Food
Enjoying comfort food can be as simple as making a satisfying soup or crunching into a delicious apple. Using this with moderation can help us on difficult days. We can visit one of our local restaurants for a satisfying meal. Try the Santorini shrimp at Ricardo's, pop into Dolce Caffe for a delicious panini, head over to Madison Produce for their chicken salad, or enjoy a slice of pizza at Amici. Grab a refreshing tea or smoothie at Madison Square Nutrition, and treat yourself to chocolate from Antique Sweets.
My self-care regimen is fully loaded right now. I can't just do one thing on this list and call it a day. To keep my mental health healthy, I have to practice a variety of coping skills and keep a watch on my thoughts and feelings. We're all trying to survive this pandemic, and we've been practicing social distancing, increasing our efforts at thorough hand hygiene, and sanitizing our spaces. We need to be just as vigilant with our mental health in this extraordinary year.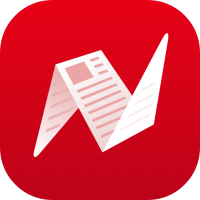 This is original content from NewsBreak's Creator Program. Join today to publish and share your own content.